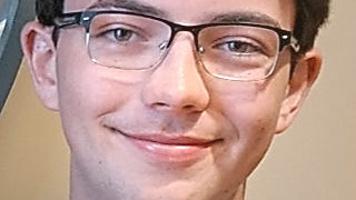 America's Invisible Veterans and How to Honor Them | Notice
On July 2, government officials joined with veterans and other members of the public in Townsend to dedicate a section of US Highway 321 as the "Vietnam Veterans' Memorial Highway". It was a solemn event, patriotic sentiments reinforced by Lt. Gen. RA Tiebout's moving tale of the war and the often scornful reception the servicemen and women met upon their return home.
Tiebout's stories reminded me that many veterans are still ignored today. It reminded me that hundreds of thousands of retired military personnel do not even have the right to vote simply because of where they live in America.
One of these invisible veterans was born under Axis occupation during World War II. When Frank was only one year old, American forces liberated himself, his homeland, his people, his family. By the time he reached high school, Frank's family sent him 7,000 miles to Minnesota in hopes he would find a better education.
While in Minnesota, Frank worked in the Silver Bay iron mines during the summer and even met a young woman from Shakopee and eventually married her.
In 1966, Frank joined the Air Force and trained as a navigator. He quickly found himself assigned to fly B-52s over Vietnam. Over the next 24 years, Frank studied at the NATO Defense College in Rome and worked at the Pentagon planning cruise missile strategy. By the time he retired in 1990, Frank had reached the rank of lieutenant colonel.
At this point, the triumph turns into tribulation. After retiring, Frank and his wife decided to return to Frank's homeland: Guam, an island territory in the United States. Frank, along with the other indigenous Chamorros on the island, had been made American citizens in 1950 with organic law. Even though they lived in America and were American citizens, neither Frank nor his wife could vote for a representative or senator in Congress or even for the president. Being a territory rather than a state, Guam has no representation in the federal government other than a non-voting delegate in the House of Representatives.
Today, 170,000 people live in Guam. They are as patriotic American as the 133,000 residents of Blount County. According to the Guam Veterans Office, about one in eight adult Guamanians is a veteran. No state comes close to this level of service. About 30% of Guam's land is owned by the Department of Defense and is used as military bases. The highest among the 50 states is not even 6%.
Although they have given so much to the defense of our country, and in large part because of their lack of the right to vote, Guam's veterans are woefully underserved. Veterans seeking a PTSD treatment program through Veterans Affairs have no practical options: the nearest location is over 3,000 miles in Hawaii. In 2012, Guam received $ 800 in VA medical expenses per veteran. For reference, the state that received the least funding still received $ 1,300 per veteran.
In the US territories of Guam, the Northern Mariana Islands, American Samoa, Puerto Rico, and the US Virgin Islands, there are approximately 400,000 invisible veterans in addition to 3.1 million US citizens. Right now, none of them can vote for president – the person who could enlist them, heads the VA and gets a veto on federal payroll, business, and excise taxes that they pay. All 3.5 million are second-class citizens.
The most immediate and achievable remedy would be a constitutional amendment to grant Americans in the territories the right to vote at least for the president, as the 23rd Amendment did for the people of Washington, DC.
We who already have the vote must take a stand on this and ask Congress to prioritize such an amendment to finally achieve universal suffrage in America and recognize the hitherto invisible veterans. If you are interested in supporting this cause, you can sign a digital petition I started (www.change.org/VotingRights4All) which will be sent to several members of Congress. If you'd prefer to be more direct, you can call the regional offices of our members of Congress and let them know that you think all Americans deserve the right to vote: Rep. Tim Burchett 865-984-5464, Sen. Marsha Blackburn 865-540-3781 and Senator Bill Hagerty 865-545-4253.
I would like to end with a confession. Frank's full name is Lieutenant Colonel Francisco Camacho. My Tata (Chamorro for "grandfather") never complains of not being able to participate in the democracy he has protected for 24 years.
Even though our country's current law restricts his civil rights and doesn't consider him equal to you and me, my Auntie still loves America. Every July 21, the day that US forces liberated Guam from Japanese occupation, he prays that God will continue to bless our nation. If my Auntie isn't American, I don't know who is. If my Auntie is not American, I certainly am not.
Francisco "AJ" Camacho of Friendsville is an undergraduate student at George Washington University, writes for The GW Hatchet and has contributed to The Tennessean in Nashville and frequently to the Daily Times. He accepts responses, comments and questions regarding his parts at PO Box 363, Friendsville, TN 37737.