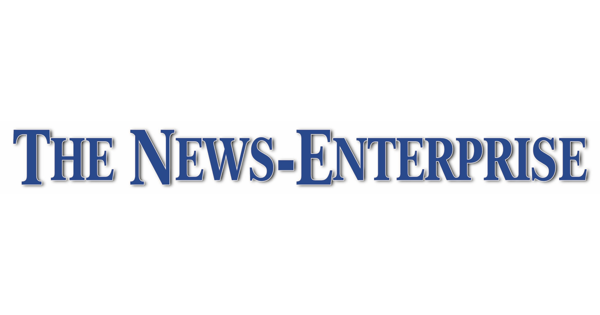 Army veteran coordinates march in Bardstown to fight PTSD | State News
A Nelson County Army veteran is hosting a march next weekend to provide resources and community to current and former service members in his home county.
Chris Metcalf, who served with the 126th Infantry Regiment, known as "The Blue Spaders," said he hopes the March 12 event will help raise awareness for veterans and their families who live with post-traumatic stress disorder as a result of the trauma they witnessed.
"I thought one day, 'OK, having a march to raise awareness about veteran suicide and honoring the dead would be a great idea, because we can all come together,'" he said. "Whether it's Vietnam, the Gulf War, the Desert Storm, we can all come together, come together and we can exchange phone numbers, resources."
Metcalf invites all veterans and their families to join the march.
The group plans to meet at Court Square in Bardstown and walk down Third Street to Bardstown Cemetery, where they will plant flags for fallen members of the armed forces before returning to the square. The march begins at 2 p.m. next Saturday.
Metcalf hopes to use the march to bring attention to PTSD, which is listed by the American Psychiatric Association as "a psychiatric disorder that can occur in people who have experienced or witnessed a traumatic event." A person with PTSD may have flashbacks when awake or have severe nightmares.
"I myself am a disabled veteran of Iraq," he said.
"I've been out since 2009 and had many stays in PTSD treatment centers."
Around the same time Metcalf served – from 2005 to 2009 – US Department of Veterans Affairs statistics showed that for the Iraq War, more than 90% of military personnel witnessed death or were under fire, and slightly fewer of that number suffered an ambush, mortar fire or knowing someone killed or seriously injured.
Metcalf said he had friends dealing with the same trauma as him and knew others were dealing with it too.
He said having people to talk to who know what you're going through is why he started the Veterans Walk and Awareness Facebook page.
"If you need an ear, you can reach out. Someone will talk to you.
He said the hope is to help minimize the number of veteran suicides and prevent someone from becoming just another statistic.
A 2018 study by the U.S. Department of Veterans Affairs listed Kentucky as having 112 suicides.
State rates were found to be significantly higher than the national rate at 37.6 per 100,000 for Kentucky compared to 32 per 100,000 for the nation. He said he believes there should be more local outreach centers for struggling veterans.
To help meet that need, Metcalf said he would like to open a resource and awareness center over the next 10 years, because it's not just suicidal thoughts veterans struggle with, but substance abuse as well. and homelessness.
"That's what veterans need," he said. "A safe place where they know they can go where they don't have to drive so far."