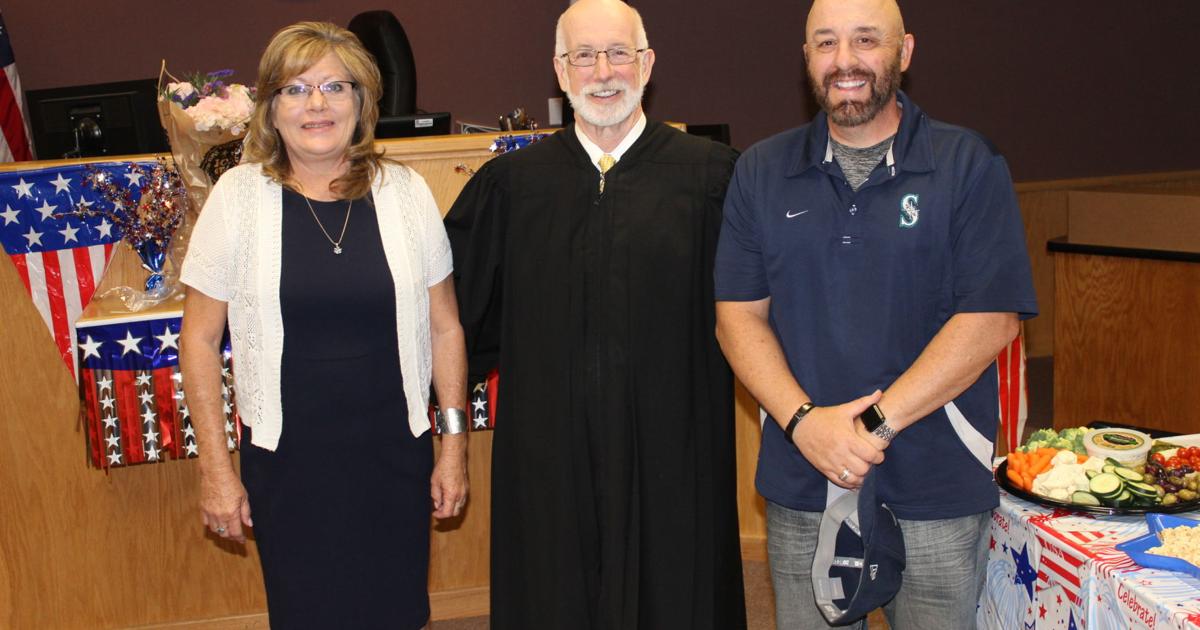 Comal County Veterans Treatment Court Program Creates Positive Change for Individuals | Community alert
The retired Air Force master sergeant got angry — angry with himself for the rulings that landed him in Eugene E. Hooper Veterans' Treatment Court in Comal County.
The court, established in 2015 with the intention of providing 'military veterans with an alternative to the traditional criminal justice system', was difficult for the veteran, but after completing the 12-month program he was rewarded with so much more. than he expected.
Throughout the program, veterans are provided with the tools and resources necessary to deal with the unique conditions that led to their criminal offences. The causes of offenses can vary. Some program participants have struggled with substance abuse and substance abuse, or struggle to deal with other underlying traumas from their time in the military.
Along the way, the Air Force veteran bonded with his mentor, befriended others in the program, and learned the value of self-control.
At the end, veterans are treated to a graduation ceremony, which is overseen by Law No. 2 County Court Judge Charles Stephens, II, who played an important role in the program, according to the graduates and mentors.
"It's about them," Stephens said. "Getting them to that point where they realize they really can do it, but they also need help."
The recent graduate of the program said it's people who make the difference.
"When you see that, you realize you're working with some pretty amazing people," he said. "The one-on-one relationship (with your mentor) is key to the success of the program."
He joined a retired U.S. Army sergeant at the ceremony celebrating the program's completion on Monday afternoon.
The new graduates stood before proud friends, family and supporters to tell their stories of struggle and eventual success that led them to this moment. Military veterans have praised the program, which is specifically tailored to the needs of the individual, for its effectiveness in creating positive changes in their lives.
Recent graduates received symbols representing the honor that comes with the hard work they put into their respective journeys to recovery.
Veteran mentors also highlighted each graduate's accomplishments, showcasing the special bond they had with their mentees.
"It's about the mentees' journey and where they start," said mentor Steve Cornelius. "The most rewarding thing is watching their transformation."
Veterans admitted to the program are matched with another military veteran who can relate to them on a personal level.
"(You) develop relationships with veterans," said mentor Bill Biggadike. "We are here to walk with them for as long as it takes."
Justice Stephens strongly believes that veterans deserve the right to return from the traumas they suffered during their military service and that the program benefits greatly from the veteran mentor and veteran mentee relationship.
"There are a lot of veterans out there who love helping veterans out there," Stephens said. "There's no shortage of people who raise their hands and say, 'Yes, I'm going to help.'"