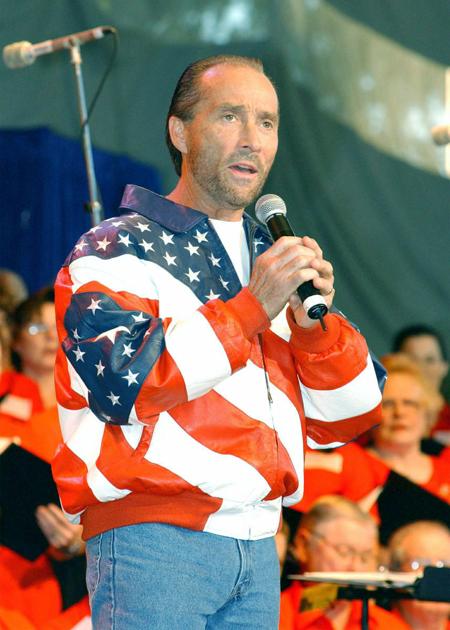 communities join in celebrating veterans |
A partnership between Visit Clarksville and the Oak Grove Tourism Commission will host the sixth annual veterans welcome celebration starting Thursday and through Sunday in both cities.
The highlight of the celebration will be a concert by country music star Lee Greenwood on Saturday night in Oak Grove.
"We are delighted to partner with Visit Clarksville in celebrating and welcoming these incredible veterans," said Traci Cunningham, Executive Director of Oak Grove Tourism & Convention Commission, in a press release. "We taste freedom every day because of the sacrifices and dedication they have made to our country. I look forward to meeting these heroes and welcoming them to Oak Grove. Visit Clarksville has an amazing team and I look forward to partnering with them at future events.
The five-day event includes a variety of exhibits and free activities.
All exhibits including the American Veterans Tribute Wall, Field of Honor-Veterans Tribute Flag Display, General Tommy Franks Mobile Classroom and Road Show and Cost of Freedom Tribute will be on display at Oak Grove Gaming, 777 Winners Way in Oak Grove.
All exhibitions are free and open to the public from 9 a.m. on Thursday, September 16 to 9 a.m. on Sunday, September 19. Paid meal and concert events will be available to show the appreciation for the service and value of American Veterans.
"We are always delighted to welcome visitors to the great city of Clarksville, and we are always delighted to honor US military veterans. This event is therefore the perfect opportunity to say "Welcome to Clarksville" and "Thank you for your service. "Have a great week and take advantage of all that our area has to offer," said Clarksville Mayor Joe Pitts.
A series of events are taking place throughout the week, a Heroes Breakfast on Thursday morning September 16, 2021 at First Baptist Church in Clarksville will be paired with Cadets, Veterans and Active Duty Soldiers from JROTC to a guided discussion and a meal. Later that evening, veterans and their families are invited to join the celebration for a 5 p.m. picnic at War Memorial Park in Oak Grove.
After the picnic, at Oak Grove's Gaming, a remembrance ceremony and wreath laying on the American Traveling Tribute Wall honoring the names inscribed on the Tribute Wall, the Korean Memorial and the Tribute at the cost of the liberty will take place at 6.30 p.m.
On Friday, September 17, Dave Carey, former US Navy pilot, will share his story at the Valor Luncheon and Recognition. Carey will remind her audience of the power of the human spirit to triumph over adversity and that we always have choices.
On Saturday morning, September 18, at 10 a.m. in downtown Clarksville, JROTC cadets, marching bands, military vehicles and tanks will come together to honor our veterans with a very special welcome celebration. During the parade, five brothers who each survived tours in Vietnam: the Miller brothers of Decatur, Alabama, will serve as parade marshals.
A closing dinner at Oak Grove Gaming on Saturday night will be held in a beautiful room overlooking the racetrack.
Later that night at the Oak Grove Gaming Amphitheater, local favorite Music for Mercy will open the concert at 6 p.m., followed by CMA Male Vocalist of the Year and Grammy Award winner Lee Greenwood, who will close the show at 7:30 p.m.
Tickets starting at $ 15 are available on Ticketmaster.com or can be purchased at the door.
To view details, stay up to date and register for events online, visit: welcomehomeveterans
celebration.com.