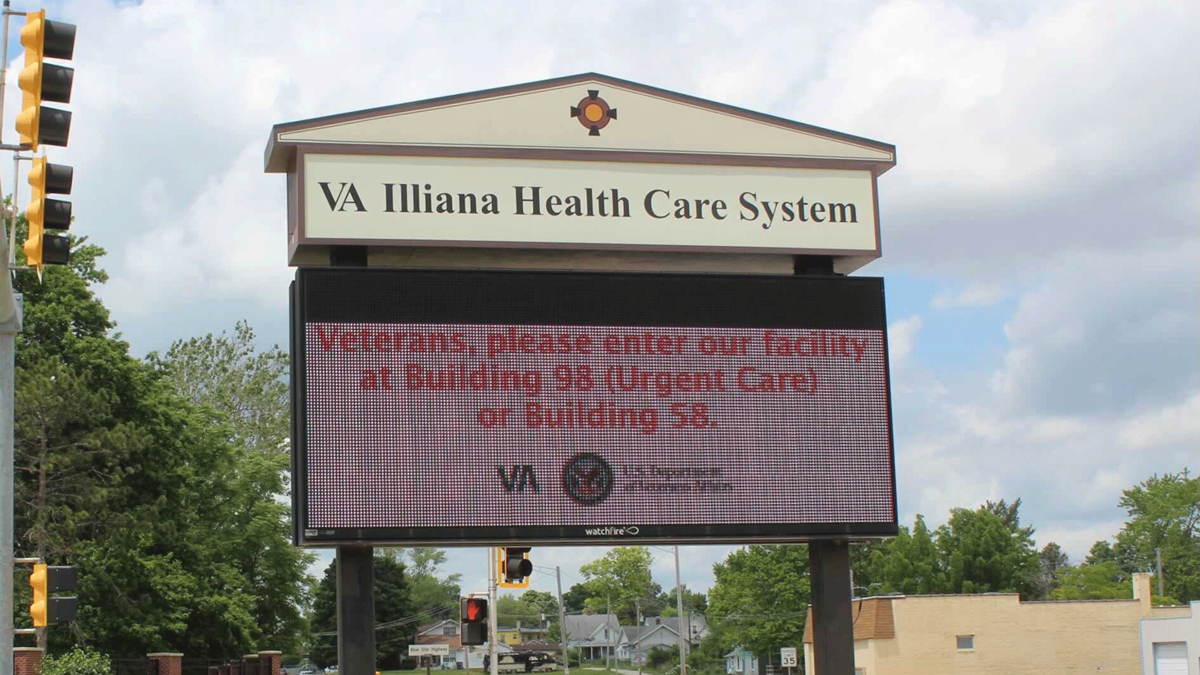 Danville VA battles to fill 200 jobs amid nationwide staff shortage
DANVILLE – More than 200 positions are vacant at veterans 'facilities in Danville, reflecting a major staff shortage at veterans' facilities across the country.
Despite recent recruitment efforts at the Veterans Affairs Illiana health care system in Danville, the number of vacancies has remained the same for years.
Tom Hossfeld, head of human relations, explains that the cause of the shortage is simple: promotions are common in the department, and many employees move up the ranks and leave vacancies.
"We have people who are constantly being promoted because they come in, take care of our veterans, prove themselves and want to grow," he says.
He also says that there are often more jobs than people.
Nationally, 96% of veterans affairs establishments have experienced at least one severe staffing shortage since December 2018, according to a 2019 report by the Inspector General of the U.S. Department of Veterans Affairs.
Additionally, the report found that 39 percent of establishments had severe shortages in at least 20 occupations.
A lack of qualified candidates and uncompetitive salaries are the two driving forces behind the shortage, the report concludes.
Despite the staff shortage at Danville, Public Affairs Officer Melissa Spady says they are still focused on their top priority: caring for veterans.
"It's definitely a team effort," said Spady. "At the end of the day, we all come together to make sure the care is provided to the veteran. "
Spady said active recruiting was underway and the Danville VA would organize a virtual job fair this Friday.
window.fbAsyncInit = function () {FB.init ({appId: '2269864749914972', xfbml: true, version: 'v3.1'}); FB.AppEvents.logPageView (); }; (function (d, s, id) {var js, fjs = d.getElementsByTagName (s)[0]; if (d.getElementById (id)) {return;} js = d.createElement (s); js.id = identifier; js.src = "https://connect.facebook.net/en_US/sdk.js"; fjs.parentNode.insertBefore (js, fjs); } (document, 'script', 'facebook-jssdk'));




Source link