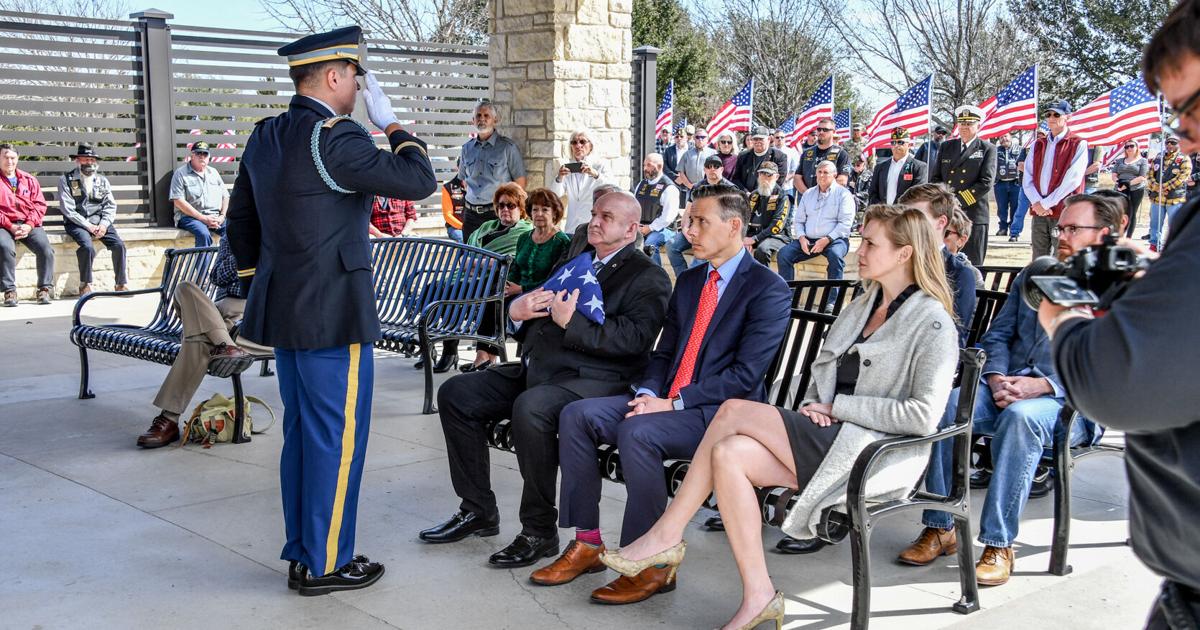 Dozens Attend Burial of Unaccompanied Veteran | Military
More than 100 people paid their respects to U.S. Army veteran Pfc. Billy Noel Myrick on Thursday as he was laid to rest at the Central Texas State Veterans Cemetery.
Myrick, of Waco, served from 1958 to 1959 and was honorably discharged, according to Texas Veterans Land Board records. The Texas Veterans Land Board could not locate any of Myrick's family or friends, so the service and burial were considered unaccompanied, according to the organization.
Pfc. Myrick's ceremony marked the Veteran Land Board's 100th unaccompanied burial at Killeen Veterans Cemetery and the 170th among the state's four veteran cemeteries since the program was launched by VLB President George P Bush, in 2015.
"A soldier raises his right hand at the induction ceremony and pledges to lay down his life for some 350 million people he has never met," said Marc George, George is president of the Warriors of the Way, a club sponsored by the Christian Motorcyclist Association. "PFC Myrick is one of those who did this and his courage should not go unnoticed when he passes away."
Patriot Guard Riders members Debra and Scott Justice of Moody's said they have attended ceremonies like this since 2006.
"In 2006, when we started attending unaccompanied burials, we didn't realize how many people would come," Debra Justice said. "The PGR, a motorcycle club, has members all over central Texas."
Debra's husband, Scott, is a disabled US Army veteran with Alzheimer's disease. Debra says her husband enjoys attending these events where he can see and hear the sights and sounds of military camaraderie.
"It's an honor to be able to be part of a soldier's family," said U.S. Navy veteran Russell Wachsman of Killeen. Russell said he served in Vietnam and tried to attend as many of these events as possible as a member of the PGR.
More than a dozen motorcycle clubs were represented at the service.
"It is an honor for us to be here as his family to live, love and respect the service of our brother, PFC Billy Myrick," said George.