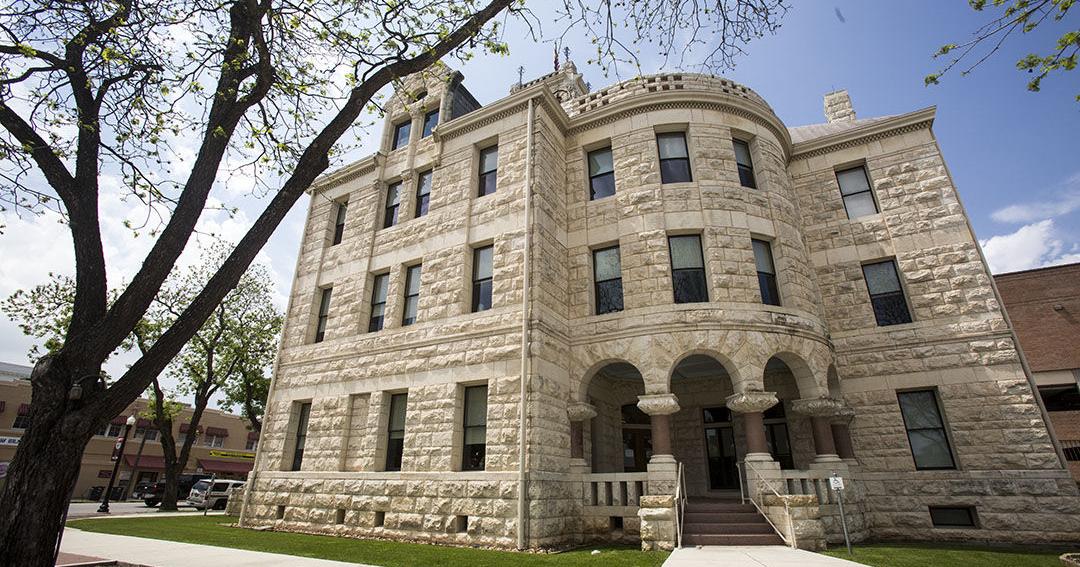 DWI and Veterans Treatment Tribunal graduates celebrated on Monday | Community alert
December is "Impaired Driving Prevention Month" and several people graduated from drug addiction and PTSD programs on Monday.
There were two graduation ceremonies on Monday. Eight graduates were honored in the main plaza by the DWI Liability Court, which helps prevent repeat DWI offenses.
Five graduates of the Veterans Treatment Tribunal were also celebrated. The tribunal is partnering with Veterans Affairs on programs to help veterans who fall into drug addiction due to disabilities such as PTSD.
County Court Judge No.1 Randy Gray oversees the DWI Liability Court and County Court Judge No.2 Charles Stephens II oversees the Veterans Treatment Court.
Gray established the DWI Court in 2009 and now has 196 graduates. According to the National Center for DWI Courts, the Comal County DWI Court is one of more than 700 DWI courts in the United States.
The court promotes public safety by reducing the risk of a DWI accused reoffending.
The program combines drug addiction treatment with participant accountability and supervision with ongoing judicial oversight.
This includes court hearings, visits by probation officers, counseling, intensive treatment which may include medication, and frequent alcohol and drug testing.
"DWI courts provide treatment, not handcuffs, to people with addictions," Justice Randy Gray said in a press release.
DWI's court "team" is made up of representatives from the criminal justice system, including adult probation, the criminal defense bar, the district attorney's office, and law enforcement.
The Veterans Review Tribunal is similar, but focuses on veterans suffering from drug addiction often in response to service-related trauma. It now has 49 graduates in total.
The court also attempts to resolve domestic violence, usually performed in response to PTSD.
"Usually they use a substance like alcohol or drugs to mask the trauma they have suffered, especially if it is a service-related trauma," said Laura Balo, administrator of the Treatment Court. veterans. "If they come to us for domestic violence the VA has a great program where the victim and the accused go through the program and it helps them understand why they did what they did and how to improve it. . "
The four-phase program lasts approximately 12 to 24 months. If someone is arrested and identified as a veteran, the court works with the lawyer on a treatment plan, Balo said.
As they progress through the program, they may attend fewer court dates and do less as they improve.
If they don't graduate, they can repeat the program at another time.
Balo said she was proud of the graduates who achieved their goals. She joined the Veterans Treatment Court this year after working for the Hays County Treatment Court, and said it was the first time she had seen a graduating class in Comal County.
"This program is not an easy thing to do and you must really want to get some help," Balo said. "They really went out of their way to be able to finish the program and come away with their heads held high and know what they did to get them here doesn't define them."