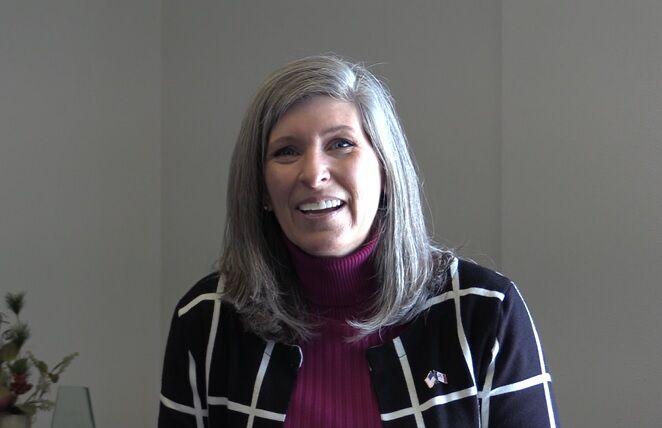 Ernst and Hinson call for honoring American heroes in Afghanistan | New
(Washington, DC) – After nearly 20 years of US occupation in Afghanistan, August saw the withdrawal of all US troops and the majority of US citizens from the country in the Middle East.
According to figures from Brown University Costs of War project, as of April of this year, more than 2,400 servicemen have lost their lives in one of the longest wars in American history, with 13 soldiers killed in the airport attack of Kabul during the withdrawal. Iowa Senator Joni Ernst, along with Iowa Congresswoman Ashley Hinson, are leading the appeal to Congress to honor the American heroes of the war in Afghanistan. Ernst, a veteran herself, says she wants to make sure war veterans from Afghanistan know they are valued.
"I know there are so many of my veteran colleagues who are suffering," Ernst said. "They just saw these horrific images on TV of our hasty and messy withdrawal from Afghanistan, and I want them to know and understand that America is grateful for their service. That we appreciate the fact that they have so much. given to keep our country safe for the past 20 years.
Ernst and Hinson introduced a resolution in both the Senate and the House of Representatives, to recognize the armed forces, diplomats and humanitarians who have rendered their service. Iowa Senator Chuck Grassley, along with Iowa Representatives Mariannette Miller-Meeks and Randy Feenstra, also provided their co-sponsors.
Ernst says it was difficult to see the number of servicemen who suffered, including several from the southwestern Iowa area.
"Whether it's with our Iowa Army National Guards, whether it's until the evacuation, Corporal Daegan Page, from Montgomery County," Ernst said. "There are so many who made the ultimate sacrifice. There are many veterans that I have served with, and others who have served with, who have spent not just a year, but many years in serve overseas in Iraq and Afghanistan. "
Among the 13 servicemen killed in the Kabul airport attack was Marine Corporal Daegan Page, who attended Omaha High School but also had ties to Montgomery County. Ernst has spoken with his grandmother, Peggy Tye, on several occasions.
"One thing I can say, he loved being a Marine," Ernst said. "His grandmother told me, 'Please remind everyone what an amazing young man he was.' He had served in the Boy Scouts because he loved helping others, and he took that service from a young age, then joined the Marine Corps. There he was able to serve not only his community, but his country. as a whole. That's what he was doing in these last days. "
Ernst says Page lived a life of service and knew his calling was to be a Marine, although he knows what can come with it. A celebration of life service is scheduled for Page at 10 a.m. Friday.
For those servicemen who survived the war but are still suffering, Ernst called on the Veterans Office to make sure they were providing adequate services.
"They need to make sure they have the right number of counselors available, that these hotlines are appropriately staffed, and that they provide the right level of behavioral and mental health services," Ernst said. "Because so many veterans, because they are in pain, they can think about things, and we want them to know that it is okay to say that you need help or that you are confused about it. of a situation. "
Ernst says veterans who seek help can turn to Veterans Affairs website where there is a crisis hotline. She adds "A source"is also a website for veterans that lists the services available to them.