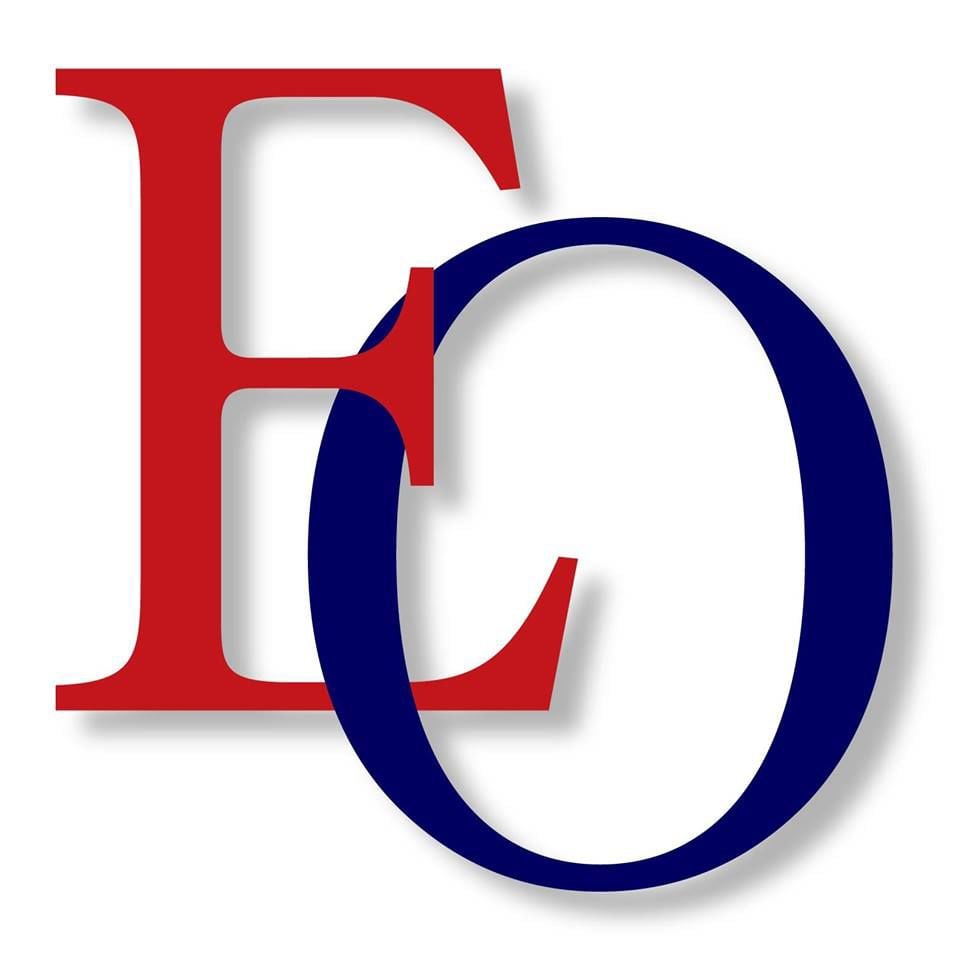 Healing in the Hills: Divide Camp Helps Vets | Local News
WALLOWA COUNTY – Julie Wheeler is on a mission from God – a mission to help heal wounded warriors with Divide Camp.
While it has become well known for giving veterans the chance to catch big game, Divide Camp is much more. From June 20-26, the camp hosted its second health and wellness retreat with approximately nine post-September 11 veterans.
"The initial vision for this camp in 2011 was to heal by nature," said Wheeler. "The hunting division was a separate program. I love the hunting program. I love sending vets home with all this meat, but that's not our mission. We send people to the high countries, to the rivers, teach them how to fly fishing, that's where they heal.
Wheeler, who owns the 40 acres east of Joseph, said she was inspired to tell the whole story of Divide Camp after approaching a naturalist in Joseph and asking him to come lead a nature walk at the camp.
"These guys really need to start observing nature and creation," Wheeler said.
While not a veteran, Wheeler said two things from her own experience prompted her to use the homestead as a healing ministry for veterans.
"First of all, I was a critical incident stress debriefer for 20 years or so for the federal government report on aircraft accidents, forest fire implications… so I know what happens to people when they are traumatized. These guys, you can't imagine the trauma they went through. Knowing this gives you the things to help them, "she said. "The other part is that I was a Bible smuggler in the 80's and while I was in China … a young man said to me, 'Is it true that in America you can choose your job? These questions kept going: "Is it true that you don't need to apply for a permit to travel from one city to another?" All of these things that we take for granted. It's because of these guys that we still have these rights, and it's big in my heart. It was a mission that God had given me. There is no question. The vision happened while sitting on this porch. It was so clear. I did it; he did it through me.
Wheeler's parents, Jim and Rita Fossen, bought the land in the 1960s. Jim worked for a long time as an elk outfitter and guide. After his death in 1991, the property and its buildings began to deteriorate, so Wheeler considered selling it.
"Then when I got here, even though everything was infested with rats and falling apart, I sat on this porch and… I just felt the Lord telling me this was a perfect place. to treat vets, "she said.
Divide Camp is on a secluded site reached only after a long drive on a rough gravel road that leaves the freeway to Halfway. Wheeler prefers not to reveal the exact location so as not to attract potential intruders.
The site has a master cabin which includes a large porch and a kitchen. There is an outdoor kitchen and outdoor dining area, several sleeping cabins and plenty of space for tents – for those who prefer them. There is also a store type building that doubles as a classroom.
There is a 3000 gallon water tank that serves the camp. Some cabins have septic tanks, but most are used in outhouses. Considering the remote location, it is not surprising that there is hardly any mobile phone service. However, with the help of a booster, one site provides cellular service – it's a bogus "phone booth," Wheeler said.
There are also plenty of trails, a 3D archery range, campfire areas and "nothing too distracting here," she said.
During the Health & Wellness Retreat, each day begins with devotions on the main cabin porch, followed by stretching to help with pain management. The vets also hear a speech from a naturalist; take nature walks; train on a fitness trail; play board games and outdoor games; observe nature at night; learn hunting, tracking, trapping and fishing; participate in fly tying courses and writing workshops; or go on a desert trek with llamas or goats and a trip this year titled "Find God in the Desert".
They also have classes in longbow making and Native American arts, such as flute making.
"A lot of healing happens in Eagle Caps," Wheeler said.
Army veteran Luke Norton helps his fellow vets deal with the pain. After serving from 1998 to 2005, which included a year-long tour of Afghanistan, he realized he could help other veterans. He went to school and graduated in sports medicine with concentrations in exercise science.
"We are not talking about drugs. We try to manage the pain by realigning the spine and bringing it to where it needs to be. We mainly use stretching, "Norton said.
He noted that although the military is notorious for insisting on correct posture, "they put a heavy 'rock' on your back," and the troops often sit a lot, bend over and do other things that are hard. for the spine. Norton therefore strives to repair the damage caused.
"We are anatomically realigning the discs," he said.
Most of the veterans are not severely disabled, although the camp can accommodate people with missing limbs. Most of the injuries are to the back and shoulders.
Norton has found that it doesn't take long for most vets to say they are feeling better.
"What I heard from these guys is that their pain, even after the first day" is easing, he said.
Norton said his contribution is reminiscent of the support he has given – and received – abroad.
"There were groups of guys like this that were my support system and I was their support system and we just went through it together," he said. "You come in there and 'I'm fighting for my country' and all that, but you don't. But you fight for survival and you fight for your buddies to survive. I'm happy to be there to help these guys. You know the military beats us and then we're supposed to quit the military and maintain our physical and mental health. It's part of that: if I can control their physical health, it really helps mentally as well. "
Wheeler said Divide Camp veterans are there for those who served after 9/11. She said some local people accused Divide Camp of being prejudiced and discriminating against pre-9/11 veterans.
"Like I told them, there is nothing we are doing here that you cannot do if you wanted to help a Vietnamese vet," she said.
Older veterans, said Wheeler, "have pretty much established their coping mechanisms. We work with a lot of people who have very recent PTSD (Post Traumatic Stress Disorder) and are looking for ways to alleviate the symptoms of war. And they're young enough that if they find things – especially outside – it's proven, we see it happening, their lives change. The older veterans – the Vietnam veterans – many of them have been out of service for 50 years. Sure, they want to go hunting, they want to go fishing and everything these guys do, but we're not going to change them.
However, she said, older veterans can still reap a reward by volunteering at the camp.
"Serving other vets changes them," she said.
Veterans who help each other are a key part of healing, Wheeler said, with the reestablishment of the camaraderie they experienced in the military. As a result, the camp is not open to families of veterinarians.
"We focus on (the veterans) and their struggles, in part because when they come together like that, they're doing great peer-to-peer counseling and they don't even know it," she said. "But whether they're sitting down or having lunch or whatever, you hear these conversations and things like, 'Ah, I didn't know you were there. I was there this year ", and very quickly, they talk about their experiences, things that they cannot share with a spouse. In my experience with debriefing – which is entirely peer-driven – it's more powerful and valuable to share things with people who "understand" and have been through it. This is why Vietnamese veterans are such amazing volunteers. I've had so many Vietnamese vets telling me that helping these guys is the best thing that ever happened to them. The older serving the younger are powerful.
Army veteran Bryan Kove, who was in Iraq in 2008-09, was on his second health and wellness retreat last week.
"It gives space for clarity," he said. "Back home in town, it's really hard to work on the things that work on my heart and mind after being overseas and coming back. There are so many difficulties to face in this transition from soldier to citizen. It is a work in progress. The army tells you how to be a soldier, but they never tell you how to go back.
Kove said he believes America should do more to help veterans transition to civilian life.
"I think there should be something, but I don't think the military is the one that will be able to do it right," he said. "There are so many cultures that treat their warriors better and more carefully than the United States."
Clifford Cole, who was a combat medic in the military during the initial invasion of Iraq in 2003-2004, definitely finds meeting other veterans in a remote location to be healing.
"I could talk for an hour," he said. "Meeting people helped me feel better and get away from the stress of the city and being with other guys. The camaraderie, everyone hangs out, everyone gets along, it's awesome.
There's even a good-natured rivalry between veterans from different branches. When a Marine Corps veteran spoke about the branch of service he served in, a chorus of "ooo-rahs" erupted. The same goes with army veterans and their "hoo-ahs".
The camp also attracts veteran families as volunteers, although "not enough," Wheeler said.
Volunteer Ramona Phillips observed, "Volunteering is in decline. … It kind of touched my heart. His son, Shawn, made two tours in Iraq before one in Afghanistan.
"When my son, Shawn, came back from Iraq, it was Shawn," she said. "When he came back from Afghanistan, he wasn't. I think the most important thing he did and that I'm most proud of was admitting that he was suffering from PTSD. I've seen so many healings with people here. I see him with a big smile; he loves it here. That's the one thing you can't talk about enough is the healing taking place here. … It's his story, but he came back and it took a while for him to admit there was a problem and to ask for help. He got advice… the whole family got advice, but it was huge for him.
"When you listen to these guys laugh – for some of them they haven't really laughed since they left for the war, and now they're just happy," she said.