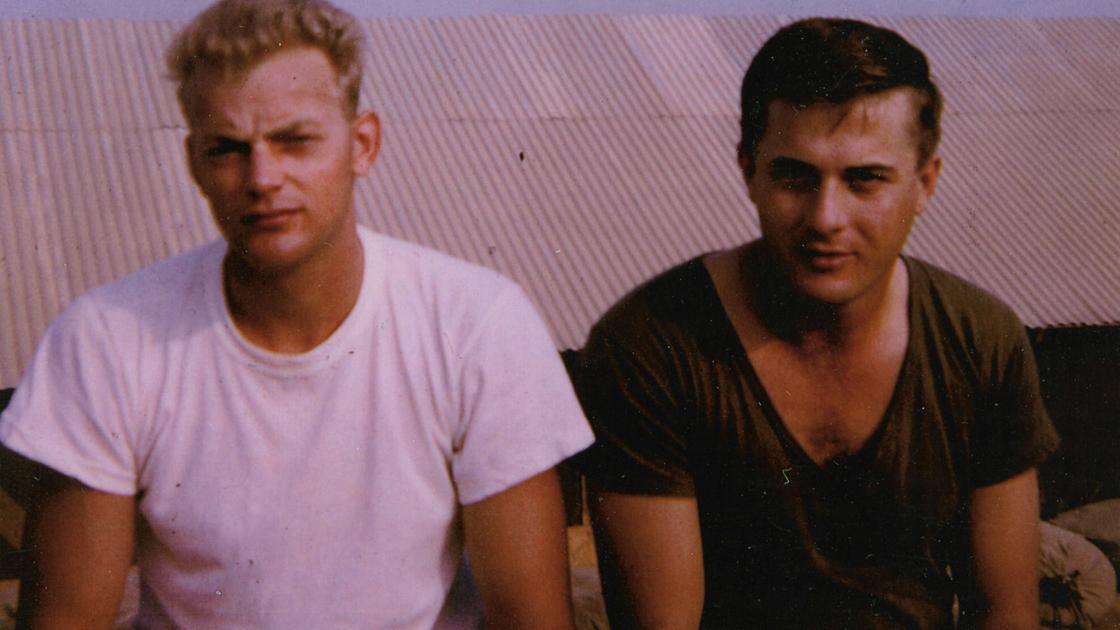 House but not whole; Local Vietnam veteran added to list of soldiers whose lives were cut short | Community
There were 58,220 American casualties in the Vietnam War, but Kim Box and others like her know the toll continues today.
Her husband, Marine Lance Cpl. Robert Edward "Eddie" Box, served 18 months in the jungles and the battlefields there, and was one of the lucky ones who returned home. The young man who grew up in Rockford was 22 when he was drafted.
He passed away on October 3, 2020. What he took with him were the horrors he was never able to verbalize to others, including Kim and their two daughters. His death was attributed to Agent Orange, a deadly chemical used to cleanse vegetation in the jungles of Vietnam. His wife said he also suffered from PTSD.
His name does not appear on the Vietnam Veterans War Memorial in Washington, DC, as this honor is reserved for those who gave their lives during actual fighting. But soon her name will be forever attached to the other brave men and women who sacrificed their lives decades ago.
Box's name will be added to the In Memory program of the Vietnam Veterans Memorial Fund. The program honors Vietnam veterans whose lives were cut short due to their service after returning home. Some, like Eddie, suffered from PTSD or the effects of Agent Orange. Some have committed suicide or developed illnesses linked to their stay in this war zone.
And on October 16, Kim and her mother, Maxine Howell, will travel to Washington to participate in the induction ceremony. The In Memory program was created in 1993 and has since honored more than 5,100 veterans. The ceremony will be broadcast live on www.facebook.com/VietnamVeterans
MemorialFund from 10 a.m. on October 16. It will include six other Vietnam veterans from Tennessee.
Eddie told Kim the story of how he became a Marine. He was drafted and showed up on time in Knoxville. Eddie told Kim that he was singled out and placed with a group of six or seven other recruits.
"They thought maybe they weren't successful," Kim said. "They were loaded onto a bus and told, 'You've just joined the US Marines. ""
It was 1967, and Eddie would spend the next 18 months in combat. Kim said he lost a boyfriend shortly after they arrived; she still has a photo that her husband kept of them together.
Over the years, his service was brought up in the conversation, but Kim said Eddie was still reluctant to talk about his time in the Marines.
"He always said, 'You don't want to know,'" she said. He even told her that if she knew everything they had been through and done, she wouldn't like him.
"I don't see it that way," Kim said. "God brought you to where you are today to be the person you are," she explained. "It was bad for them. He was a Marine and they were the ones who led the way first.
After returning home to Tennessee to start over, Eddie started REB Equipment, then TN Mountain Landscaping and also Tennessee Mountain Pumping. But its past and its impact were never far removed.
"He didn't get over it," Kim said. "He does not have."
She and Eddie have been married for 36 years.
About a year and a half before his death, Eddie was diagnosed with lung cancer, attributed to his exposure to Agent Orange. He was treated at the VA Hospital in Johnson City, but nothing could prevent the inevitable. Eddie died at home surrounded by his family, just before his 75th birthday. He has two daughters, Elizabeth and Alexandra.
Kim said she looks forward to going to Washington to participate in the induction ceremony. She has never seen the Vietnam Veterans Memorial, but has seen the traveling exhibit a few times.
The Vietnam Veterans Memorial Fund is the nonprofit organization that founded the Vietnam Veterans Memorial in Washington, DC, in 1982.
Nathan Weinbaum, duty officer for the Blount County Veterans Affairs Department, said he had only recently heard of the In Memory program. He said he had met Eddie Box. It's great that he's honored, Weinbaum said.
It is important, this family believes, to remember and honor those who have answered the call to duty, and not just their dates of birth and death.
"He was the kind of man who put my needs and those of his daughters before his own," Kim said. "He always thought he had to work to support us. … He taught me a lot of life lessons and I am very grateful that God chose to put me in his life. His legacy will live on with his two "Box girls".
Elizabeth echoed her mother's words about her father's strong work ethic. He was an example for his two daughters.
"He was a man of few words, but he would do anything to help anyone and I couldn't have asked for a better father or friend. I love him and miss him, "said Elizabeth.
Alexandra called him "the strongest man" she had ever known. She used words like "tough" and "generous" to further describe it. He was a best friend, not just a father, she added.
"I hope his legacy lives on with us and that I will continue to make him proud every day," she said.