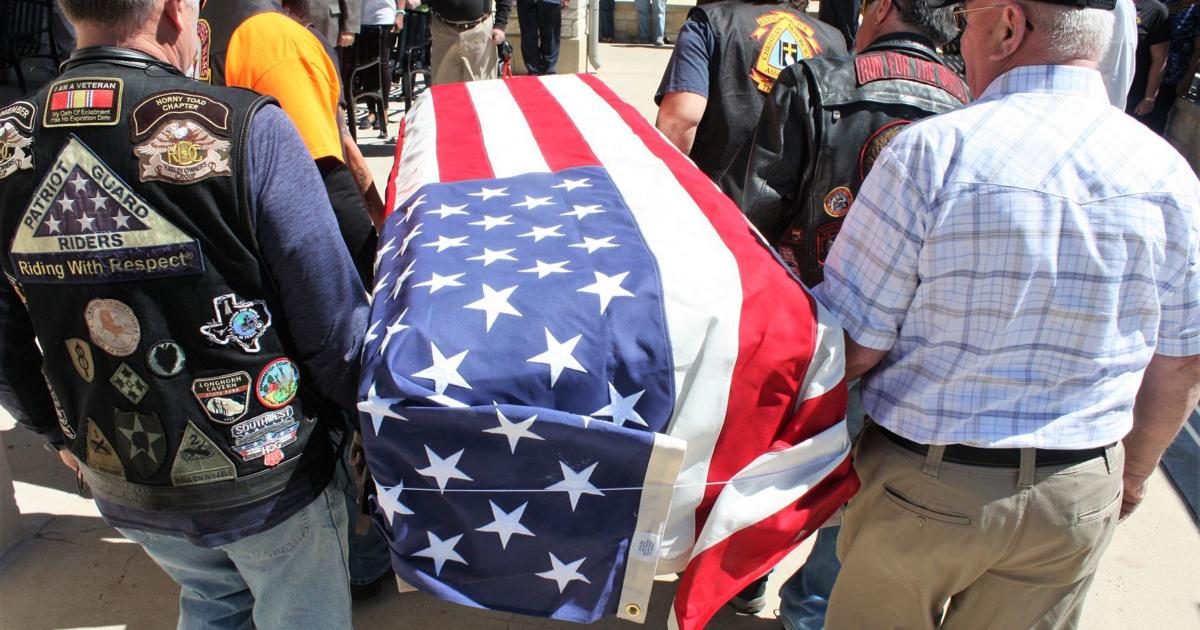 Killeen Veterans Cemetery to Host 100th Unaccompanied Veterans Burial | Military
Central Texas residents are invited to attend the funeral of U.S. Army veteran PFC. Billy Noel Myrick, of Waco, at 11 a.m. Thursday, March 3, at the Central Texas State Veterans Cemetery, 11463 State Highway 195, Killeen.
An unaccompanied veteran's funeral means no family members are expected to attend.
The service marks the 100th unaccompanied burial of the Veterans Land Board held at the Central Texas State Veterans Cemetery and the 170th between the state's four veterans cemeteries since the program began. was started by VLB President George P. Bush in 2015. The Texas Veterans Land Board works with the local community and other veteran service organizations to ensure that no veteran is left behind .
The first unaccompanied burial performed at the Central Texas State Veterans Cemetery took place in July 2016. Some unaccompanied burials at the Killeen Veterans Cemetery were attended by hundreds of local veterans, troops on active duty from Fort Hood and others.
The idea behind unaccompanied veteran burials began in 2013. Senator Jose Menendez worked with the Missing in America Project on a bill, HB 3064, to remove applicable restrictions and clarify the authority of parlors funeral homes and other entities that are in the possession of military veterans. ' What remains is to transfer those remains to non-family or nearby organizations for military burial, according to Brittany Eck, Bush's press secretary.
"The bill was signed by the Governor and took effect September 1, 2013. In November 2015, Commissioner Bush announced that the VLB would begin waiving all burial, ash spreading, or columbarium of military spouses in addition to veterans," she said. noted.
Myrick served in the army from 1958 to 1959. He will receive military honors. If no next of kin is present at the funeral, the on-site Veterans Land Board representative will accept the United States Flag on their behalf.