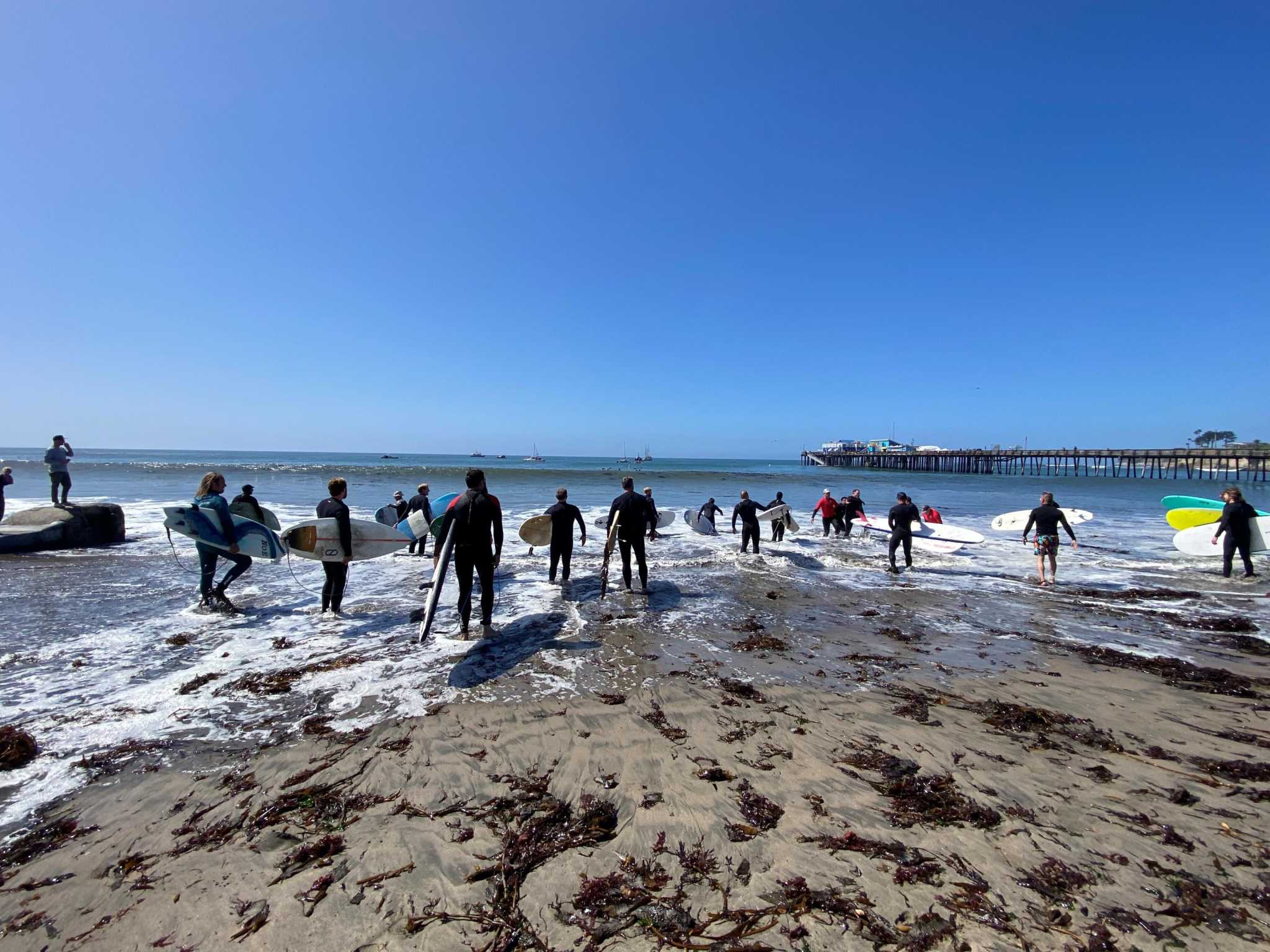 Memorial Day marked with wreaths, speeches – and a mass surf honoring fallen warriors
On a memorial day when somber ceremonies took place at Bay Area cemeteries and former military bases, a very different tribute unfolded at a coastal beach near Santa Cruz.
In the bright morning sun at Capitola, James Gmachowski and three dozen other members of the Veteran Surf Alliance zipped up their wetsuits and peered out at the freezing turquoise ocean. They hit the water just as a helicopter hovered overhead towing a gigantic American flag.