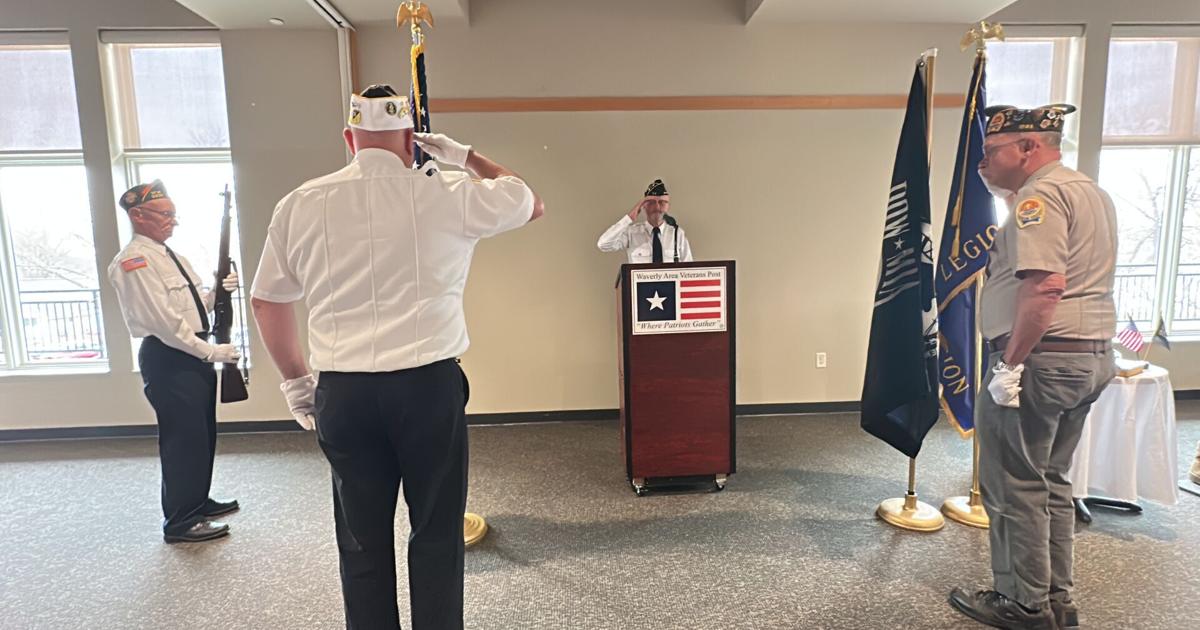 Miller Honors Cold War Servicemen in Veterans Day Speech, Steere Recognized for Service to Veterans Commission | Waverly Logs
On Veterans Day, Rich Miller, the Commanding Officer of American Legion Post #176 honored Cold War veterans.
"Over the past few years we have honored those who served in specific wars, from World War I to the more current Persian Gulf Wars, but there is another group that is often overlooked," he said. in his speech. "Veterans who served with honor and, in some cases, faced as much danger as those who served in an active theater of war. I'm talking about the Cold War veteran.