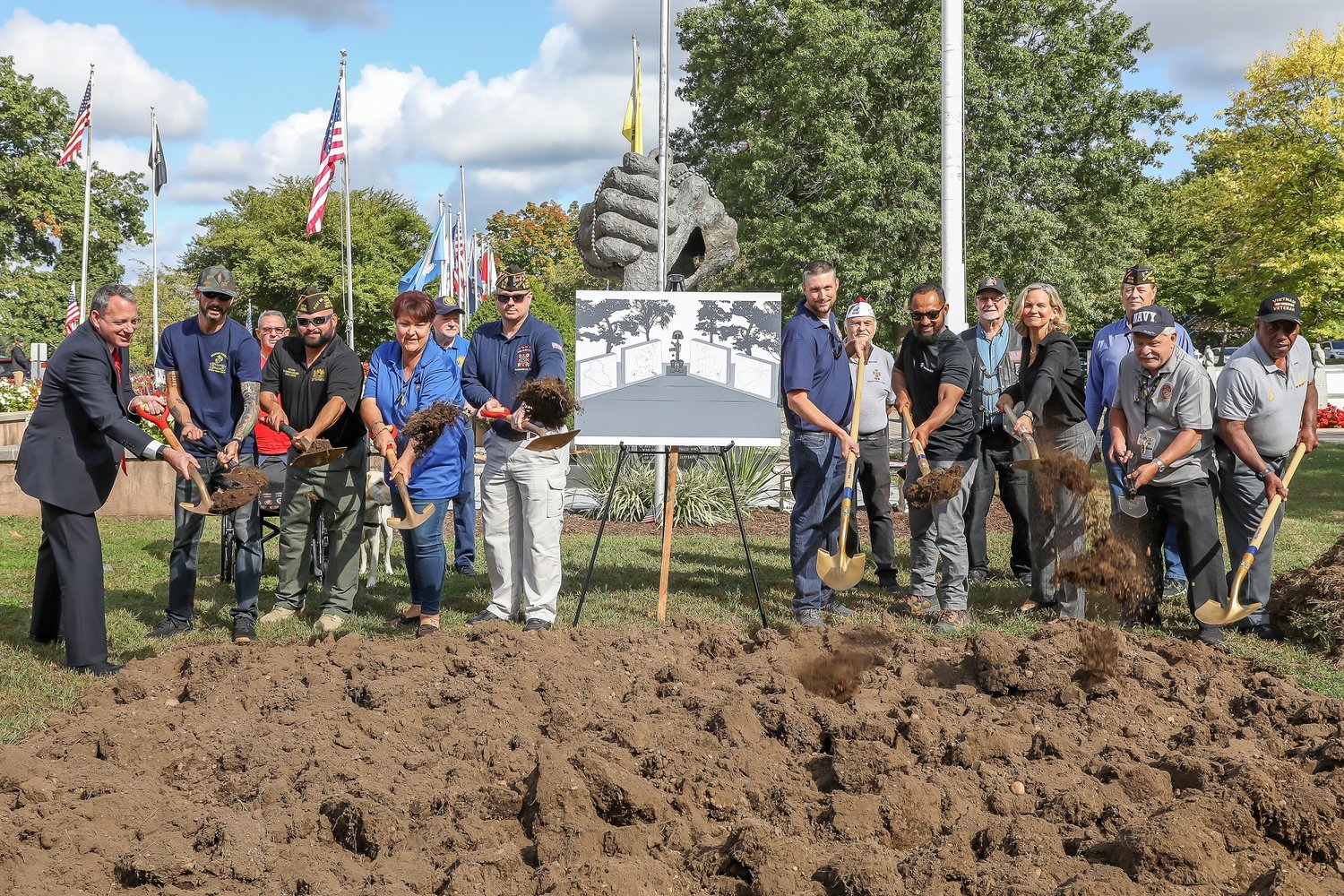 Planned memorial to honor Iraqi and Afghanistan veterans | Herald Community Newspapers
Veteran John Sottnik, commander of the American Legion Post 1273 in Wantagh, said all veterans have made sacrifices and should be recognized for their efforts.
"Each war is an individual pursuit, none is the same and they all deserve recognition for their sacrifices," said Sottnik, who served in the Iraq war in 2006.
Many others who have served in Afghanistan and Iraq will be honored with a new memorial that was announced at Eisenhower Park last week.
On October 7, the 20th anniversary of the troop deployment to Afghanistan, Nassau County officials unveiled the memorial. It should be unveiled sometime next year.
The monument, located in the park's Veterans Memorial Park, will be the first of its kind on Long Island and one of the first in New York State dedicated to the wars in Iraq and Afghanistan. It will join memorials honoring branches of the armed forces and veterans who served in World War II, the Korean War and the Vietnam War.
The concept for the memorial is attributed to Acting Nassau County District Attorney John Chiara, who served in Afghanistan and is still active in the Army Reserves. Construction of the memorial will be a joint project of Heroes Among Us, a Glen Cove-based nonprofit that supports area veterans, the Nassau County United Veterans Organization and local Veterans Posts. foreign wars.
"It's very important to honor those who have served," said Bill Hoehn, commander of Seaford American Legion Post 1132. "It helps the guys who are alive and it gives them inspiration. These people followed orders and went to war to protect our country, and they should absolutely be honored. "
The monument, designed by Franklin Square resident Maya Fernandez, 23, will feature a battlefield cross flanked by two marble walls. The walls will display images of a kneeling soldier, a kneeling female soldier and maps of Iraq and Afghanistan.
"We are delighted to have the help of our community to properly respect and honor our veterans in the construction of this monument, which we believe is overdue," Virginia Cervasio, founder of Heroes Among Us, said in a statement. .
The memorial will not include the names of veterans, but may display a ribbon to recognize service members who committed suicide after leaving service.
"Now, finally, our most recent conflicts will also be commemorated," County Director Laura Curran said at a press conference at the inauguration. "With this memorial, we can finally honor the next generation of Americans who have chosen to serve."
The expected cost of the monument is $ 150,000 to $ 200,000, said Matthew Schmidt, president of the Nassau Police Veterans Association. "It's an honor that we can do this for the veterans there," Schmidt said at the press conference. "It's for Desert Storm, Iraq and Afghanistan veterans. They can come here and they can reflect on their service, on the soldiers and friends they lost while abroad, and it is also for the families who have lost soldiers abroad.
There will be a fundraiser on Friday at BrewSA in Freeport to raise money for the memorial.
"As the Commander of Nassau County Council VFW, I am delighted to be able to participate in this important memorial," Christian Peterkin said in a statement. "This monument is a tribute to our veterans from Afghanistan and Iraq, and it will be another way for us to engage with and involve our fellow veterans."