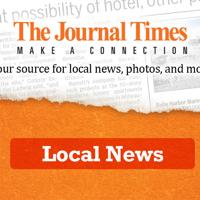 Richard Carbonneau | Death notice | journaltime.com
April 16, 1946 – December 27, 2021
Richard A. Carbonneau, aged 75, passed away on Monday, December 27, 2021 at Boland Hall at the Veteran's Home in Union Grove. Richard was born in Racine on April 16, 1946, son of the late Clarence and Ione (née: Friss) Carbonneau.
Dick was a proud "Class of 1964" graduate of St. Catherine's High School and later received his bachelor's degree from Dominican College. He proudly served in the US Air Force. On June 14, 1975, he married Patricia Michna. They later divorced but have remained friends to this day. Dick led the St. John Credit Union for thirty years and was last working at the Southern Lakes Credit Union, where he helped people with their financial needs with respect, integrity and kindness. For many years he enjoyed playing golf with his friends, exercising, watching movies and sports, singing and listening to music, playing pool, playing card games, joking with friends and spending quality time with his family. He felt called to share his inherent love and joy with others. Dick was a kind and generous man who will be remembered for his sense of humor, great love and dedication to his family, as well as his determination and courage while living fully with Parkinson's disease for over 15 years. year.
Dick will be sadly missed by his children, Paul Carbonneau of Racine, Claire (Christopher) Nelson of Whitefish Bay; grandchildren, Celia, Reece and Kai Nelson; brother, John Carbonneau; sister, Susan (John) Lofton; sister-in-law, Joni Carbonneau; brother-in-law, Frank Pfarr; former wife and friend, Pat Carbonneau, Al and Angie Nelson; nieces, nephews, other relatives and friends. In addition to his parents, Dick was also predeceased by his brother, Robert; sister, Lois Pfarr; and young sisters, June and Nancy.
Visitations for relatives and friends will be held at the funeral home on Wednesday, January 5, 2022, from 4 p.m. to 6 p.m. A private Christian burial mass will be held at St. Richard's Catholic Church. Interment will be held at the Southern Wisconsin Veterans Memorial Cemetery. Memorials to the Parkinson's Foundation have been suggested.
The family especially thank the staff at the Veterans' Home in Union Grove for their loving and compassionate care. Put on your favorite golden-oldie and sing a tribute to Richard.
MARESH-MEREDITH & ACKLAM FUNERAL AND CREMATORY HALL
Please send your condolences to www.meredithfuneralhome.com