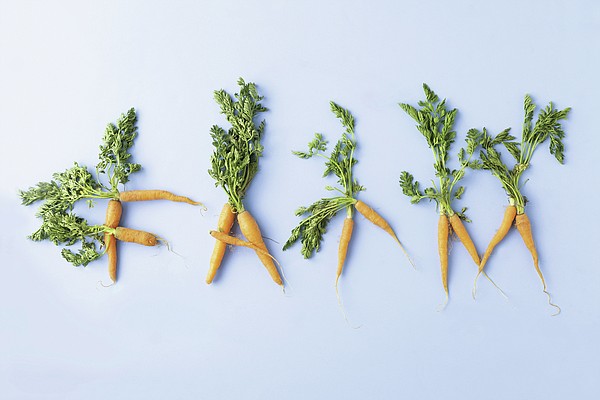 Scholarship to help veterans and active military get into farming
LITTLE ROCK — Military veterans and active military personnel have until September 1 to apply for a $1,000 Homegrown by Heroes scholarship.
The financial award — offered through a partnership between the Arkansas Department of Agriculture and the Arkansas Farm Credit Associations — is for attendance at the Center for Arkansas Farm and Food's Farm School. Applications are available at agriculture.arkansas.gov/arkansas-department-of-agriculture-programs.
Homegrown By Heroes is an Arkansas Department of Agriculture program that helps veteran farmers market their agricultural products by labeling them as grown by veterans.
"We are proud to partner with Farm Credit to provide scholarship to the men and women who have served our country in the military," said Arkansas Secretary of Agriculture Wes Ward. "Military service members have many skills that make them excellent candidates for successful careers in agriculture. It is an honor to offer them this scholarship as a token of appreciation for their service to our country.
The agricultural school is an 11-month program at the Milo Shult Ag Research and Extension Center at the University of Arkansas in Fayetteville. It combines specialty crop farming with courses in production, business and legal issues. The approach is specifically designed for beginning fruit, flower, vegetable and herb farmers who want to sell in local and regional markets.
The 2023 program begins in January, with classes and agricultural work scheduled for approximately 20 hours per week, Monday through Thursday. The total cost of the program is $2,500. More information is available at LearnToFarm.org.
Fellows are selected based on their career goals, farm/ranch goals, experience, and financial need. Preference is given to Arkansas Homegrown By Heroes members, but membership is not required.
"Arkansas Farm Credit Associations appreciates the service that Arkansas veterans and current military personnel provide to our country," said Brandon Haberer, CEO and President of Farm Credit of Western Arkansas. "We are pleased to help service members pursue careers in agriculture by sponsoring these scholarships."
Print Headline: Scholarship to help veterans and active military get into farming