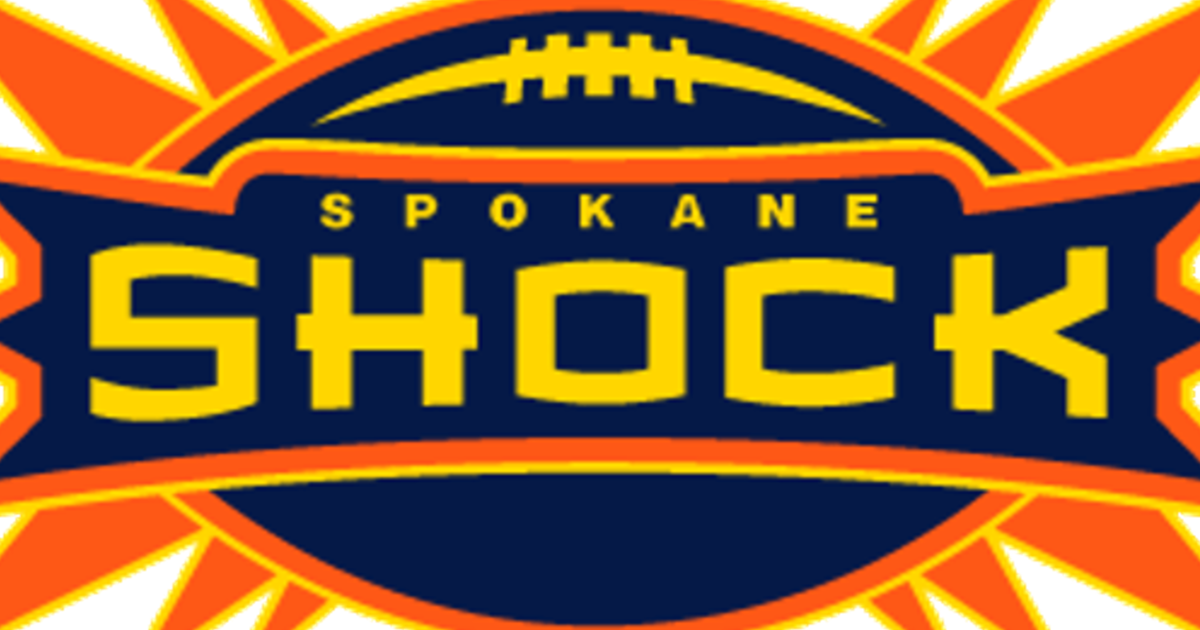 Spokane Shock granted 24-hour extension due to contract misinterpretation | News
SPOKANE, Wash. — Spokane Public Facilities District CEO Stephanie Curran said if Spokane Shock owner Sam Adams doesn't get them $128,000 bail by 5 p.m. Wednesday, the Spokane Shock couldn't play in the Spokane. Veterans Memorial Arena.
However, due to what Curran called a "misinterpretation," they moved that deadline up 24 hours and it's now set at 5 p.m. on Thursday, February 24.
Adams needed to provide PFD with two things: the full bond that will be used to pay vendors who work at Shock Games, and a signed contract. The deposit was due on February 15 but did not arrive in time. This put Adams in default and gave him 5 business days to pay it. These days are Wednesday, February 16, Thursday, February 17, Friday, February 18 (weekends and President's Day do not count), Tuesday, February 22, and the fifth day is Wednesday, February 23.
Although bail did not arrive, Adams provided PFD with a signed contract on Tuesday, February 15. Curran says she signed it on Wednesday. She says Adams thought his five-day countdown actually started on Thursday, the day after Curran signed the contract.
In a text to KHQ, Curran wrote that "Sam interpreted that we were counting from the date I signed even though we were clear in our emails. While we don't agree with his interpretation, he provided us with a blank template for approval, so we'll honor his interpretation and give him until tomorrow at 5 p.m.
Last update: February 15
According to Spokane Facilities District Executive Director Stephanie Curran, Spokane Shock CEO Sam Adams has signed a contract for the Shock to play in Spokane Arena this season. However, Curran says Adams still owes an initial fee before the start of the season.
The deadline for that bond, of about $128,000, was set for 5 p.m. Tuesday, and Curran says Adams missed it. However, she added that Adams emailed them, saying he was working on securing funding.
Adams agreed to negotiate a contract with the Facilities District, but without payment being sent on time, he was told he was in default. The money must go to the facilities district to ensure the Shock can play in Spokane Arena. The bail money will go to game vendors, including security, janitorial work, and catering services.
Curran told KHQ the money was requested in advance in case Adams was unable to pay during the season.
Even though Tuesday's original deadline was missed, Adams still has until Feb. 23 to find the money. If the money still isn't forthcoming, Curran said it's extremely unlikely the Shock will play at Spokane Arena this year. At this time, it is unknown if Adams has any back-up plans.
The Shock season is set to begin on March 18 at home. The online schedule says the match will be televised on KSKN. The public can still purchase tickets for this season's games. Curran told KHQ that TicketWest handles ticket sales, which is a difference from 2020, when Adams' company sold tickets directly.
KHQ has extensively covered reports from several 2020 season ticket holders who say they have failed to secure refunds from Adams. Through the KHQ survey, which took place in May 2021, we asked Adams how many people he believed owed refunds. He told us: "10. I think so. Fans told us, yet again, this week that they still haven't received a refund.
KHQ spoke by phone with Adams, who was adamant that the Shock will have a season this year. He said he would come with the money requested by the facilities district.
Adams told KHQ he didn't have time for an in-depth conversation and that we weren't able to press him further about refunds due to Shock customers, but promised to call back on the 16th. February.
This is a developing story and will be updated as more details become available.