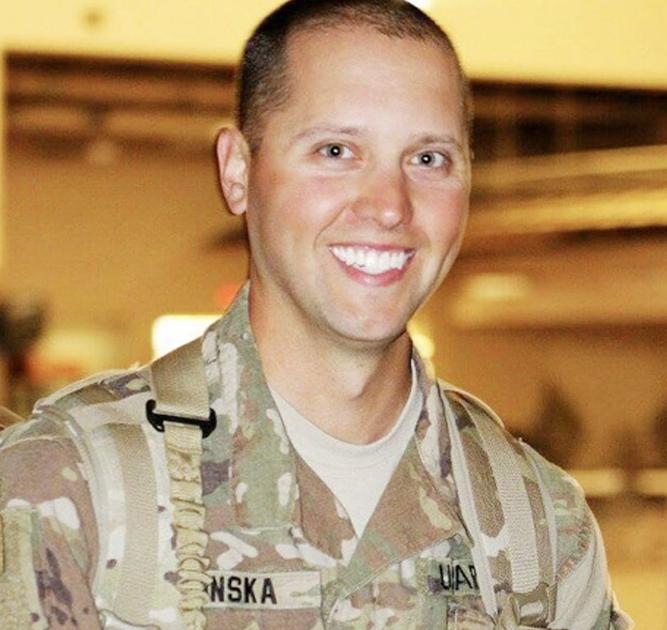 Spotlight on Veterans – Corporal Adam Gonska / US Army Reserve | Falmouth Columns
Adam Gonska served his country as a battalion medic in the US Army Reserve from 2011 to 2019. He was then deployed three times during his military service (once in the Middle East and twice in Germany ).
After growing up in Sandisfield, he was sent for basic training at Fort Leonard Wood, Missouri. "I was 22 at the time and already had a lot of life experiences under my belt. The drill instructors were about my age… had a lot of respect for them… pretty much left me alone, "he said. "I had seen some pretty horrible stuff as a paramedic in the ambulance service, so I was prepared for losses in combat."
Corporal Gonska was first deployed to Kuwait, then to Qatar before ending up at Shorab, a base camp in Afghanistan. "We were stationed with Marines… really enjoyed working alongside them. They also put us with the interpreters. It was a great experience… we shared tea and learned a lot about their culture, which they really appreciated… we also trained the Afghan army in weapon tactics, "he said.
When asked if he was away for the holidays, Corporal Gonska replied: "Thanksgiving is the one that really comes to my mind. The dining rooms have done a great job of making you feel right at home. They decorated and made you feel right at home with the food they cooked.
Corporal Gonska also spoke of two mentors he had during the deployment; both provided advice and wisdom. "Staff Sergeant Speck was a very good mentor. He taught me a lot. We worked together during the day, ate together at night, and talked about our families all the time. Another excellent mentor was Staff Sergeant Plows. We became good friends when I first came to the unit. He kept me from making bad decisions. We always stay in touch, "he recalls.
Corporal Gonska shared a moment in his life that still bothers him today. "We were in the process of setting up security for our detachment. Suddenly three armored Humvees came roaring… one stopped… thought maybe it was the Taliban (they were Afghan soldiers)… pointed a machine gun at me… my sergeant said said softly, "Are you ready?" All I could see were the eyes behind the machine gun… I just saw the hatred in the soldier's eyes.
He also said that the Afghan soldiers did not have a good reputation. "The coalition was delivering fuel to the soldiers… the next day it was all gone. They were selling it and doing God knows what else with it. I had the utmost respect for the Afghan National Police… great respect. They were a totally different race from the Afghan soldiers, "he said.
Corporal Gonska shared a heartwarming story about the relationship he and other American soldiers formed with the interpreters. "We made friends with them at the grassroots. They loved that we wanted to learn more about their culture. Their stories were just amazing. In fact, they spoke better English than us. An interpreter spoke seven languages. We threw a little departure party in their honor… collected money and donated to them to buy local food… we had a lot of fun… sitting around a bonfire. I stayed in touch with them for a few years. Really good and honest people, "he recalls.
His thoughts on his military service? "I would do it again in a heartbeat," he said.
Corporal Adam Gonska, thank you for your service to our great country.