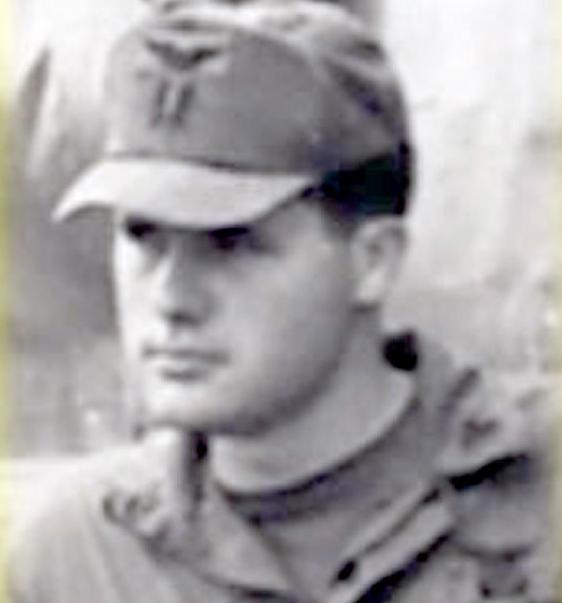 Spotlight on Veterans – US Army Major Mack Payne | Falmouth Columns
Mack Payne served his country in the United States Army from 1966 to 1979 and rose to the rank of major. His service included two periods of service in Vietnam.
Born in Ocala, Florida, he enrolled in the ROTC program at the University of Florida and would later complete his basic training at Fort Bragg, North Carolina.
Major Payne described his first tour of Vietnam: "I thought it was going to be like an adventure… you were a little nervous… we landed at Cam Ranh Bay in Vietnam. We expected mortar shells to fall on us, but it was peaceful. It's always easier in combat when you have people around you.
He continued: "I was with the S&T Battalion (4th Infantry Division)… my responsibility was to carry out reconnaissance missions to protect our base… our patrols were carried out for three to four days at a time… I called them "walks in the woods"… going out for about 10 miles, crawling with the bad guys… the first time I saw bullets coming towards me… the scariest sound you will ever hear… they were coming from hostile people.
The Viet Cong was not the only thing Major Payne and his unit had to watch out for. "We were on patrol in the highlands of central Vietnam … mountainous terrain … we were scattered walking … using hand signals … mouth wide open … must have been the biggest snake I have." have never seen in my life… HUGE, then a few minutes later I saw another one, about 20 feet long… we just stood there and watched it, "he recalls.
On his second tour of Vietnam in 1970, Major Payne enrolled in the Cobra (helicopter) school. "They refused me (42) times but I finally succeeded (he would continue to fire 12,000 rockets as a Cobra pilot on countless missions). We were made up of three missions: Recon, Escort and Aerial Rocket Artillery. I was in the ARA unit of the 101st Airborne Unit at Camp Eagle. We could get from Phu Bai to A Shau Valley in five to six minutes… two things were going to happen, the guys on the ground were going to die or we were… we had to get there as fast as possible to save our guys… the greatest feeling is to save or help someone in battle… I loved helping our guys on the pitch, "he said.
When asked if he had ever been scared, he replied, "I really don't know… never let the thought of being killed or injured enter my mind. "
Major Payne shared a somewhat humorous story. "Bob Hope brought his show to Camp Eagle, but I was on a flying mission… coming back we were going to come down low and fly over Hope's show… I decided not to do it because I thought someone 'one could take my serial number off my tail and I'd be in big trouble… we saw it about 500 feet in the air,' he said with a chuckle.
When asked about the holidays, Major Payne said: "You really didn't know what day it was. For me, the only day I remember is Sunday because I went to the chapel. This is how I kept track.
He continued, "I was lucky to be able to do what I did and I didn't mind… I really feel for the men and women who suffer from PTSD and I would do anything and everything. to help them."
His thoughts on military service? "If you don't maintain a strong America, if we value our country, we must defend it… a strong army is vital… our army's job is to protect our country… like a caged dog… you do." let out, let me go to that, then let it go back… military service in any capacity is very important to our nation.
Major Mack Payne, thank you for your service to our great country and welcome home.