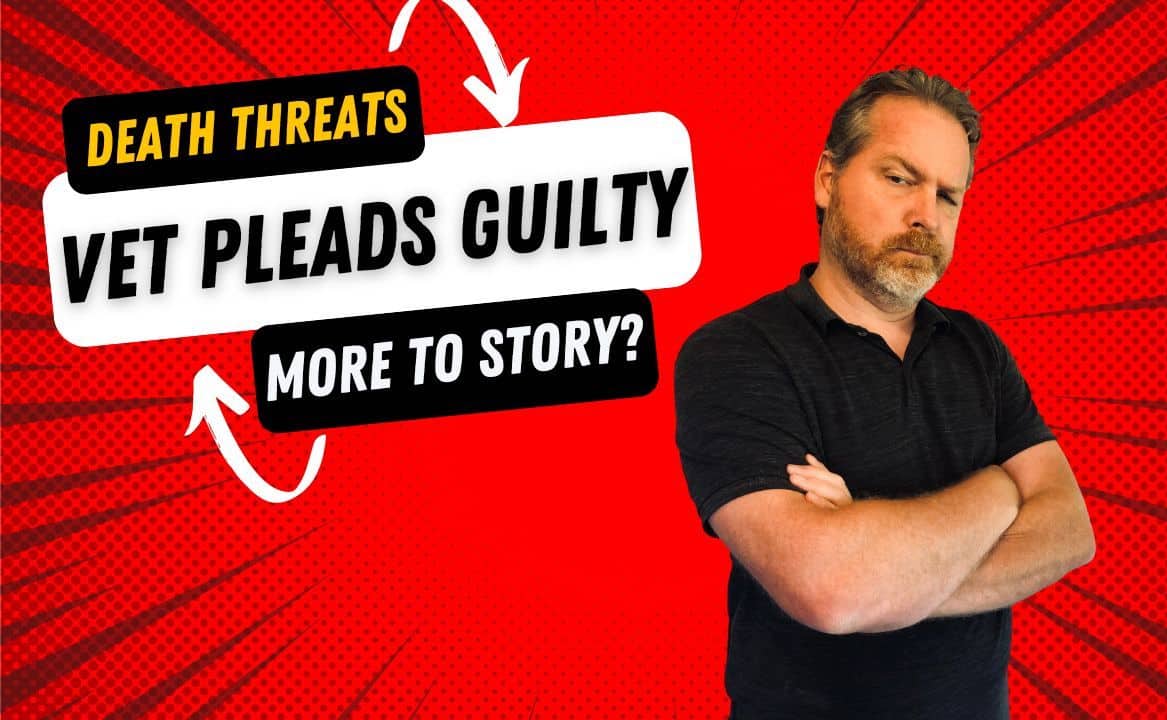 Texas veteran admits death threats
An Army veteran living in Texas has admitted to making death threats against federal employees working for the Department of Veterans Affairs as part of a plea deal.
According to a DOJ press release:
Mark Williams Jr. was a US Army veteran receiving treatment at VA facilities. Today he admitted to making a series of threatening statements via interstate communications.

Beginning in June 2021, Williams began sending threats to personnel at various VA facilities. These included calls to the Lake Jackson VA Outpatient Clinic, the White House VA Hotline and the Veterans Crisis Line.

As part of his plea, he admitted that during a call on October 25, 2021, he made repeated threats to kill employees of the Lake Jackson VA clinic.
The veteran is on bail until his sentencing hearing on September 6. Williams faces up to five years in federal prison and a fine of up to $250,000.
Avoid jail like a boss
Stories like Williams serve as an important reminder that no matter how upset you may be with a VA employee, it's never a good idea to lose your temper.
And it's a particularly bad idea to make threats, let alone death threats, directed at anyone, especially federal employees. Never do that. It's a horrible idea. VA investigators will get you if you do.
A veteran can follow three steps to avoid getting into trouble with the law when trying to get help from the Veterans Crisis Line, the White House VA Hotline, or other VA call centers:
Avoid making death threats to federal employees
Remember your call to VA may be recorded
Be professional, to the best of your ability, when on the phone
I cover them in more detail in the video above.
More on the Williams case
While I don't condone bad behavior, especially multiple death threats over a four month period, I wonder what the background to the Williams case is.
Was he simply unhappy or was he delusional due to a service-related disability or aggravated illness? Wasn't VA providing Williams with the health care he needed? What triggered it?
RELATED: Victim of VA Police Brutality Gets Settlement
What is particular here are the repeated threats over a four-month period where threats were allegedly made during calls to the Veterans Crisis Line – which is the hotline for veterans – and to the White House hotline.
Do you think Williams was trying to get help?
Here's what I suspect happened based on the three VA organizations referenced in the DOJ presser.
The veteran tried to get treatment, possibly mental health care, at the Lake Jackson VA outpatient clinic. He did not have timely access to proper health care and was tripped by an employee there as he tried to get help.
Williams called the Veterans Crisis Line due to suicidal ideation caused by a lack of access to proper health care that could have alleviated his aggravated condition. He didn't get the help he needed after calling the suicide hotline and called the White House VA Hotline.
At least one death threat was made which VA recorded on a hotline. The veteran has admitted to this death threat since it was recorded.
People generally don't make death threats over a four-month period unless something is seriously wrong. Unless Williams has a unique case of turrets or a bad sense of humor, I'd bet my money on him receiving some bad treatment from VA that triggered his illegal reaction.
It would be beneficial if the DOJ also provided more context on the escalation and confrontation leading up to the threats, don't you think?
Source: justice department