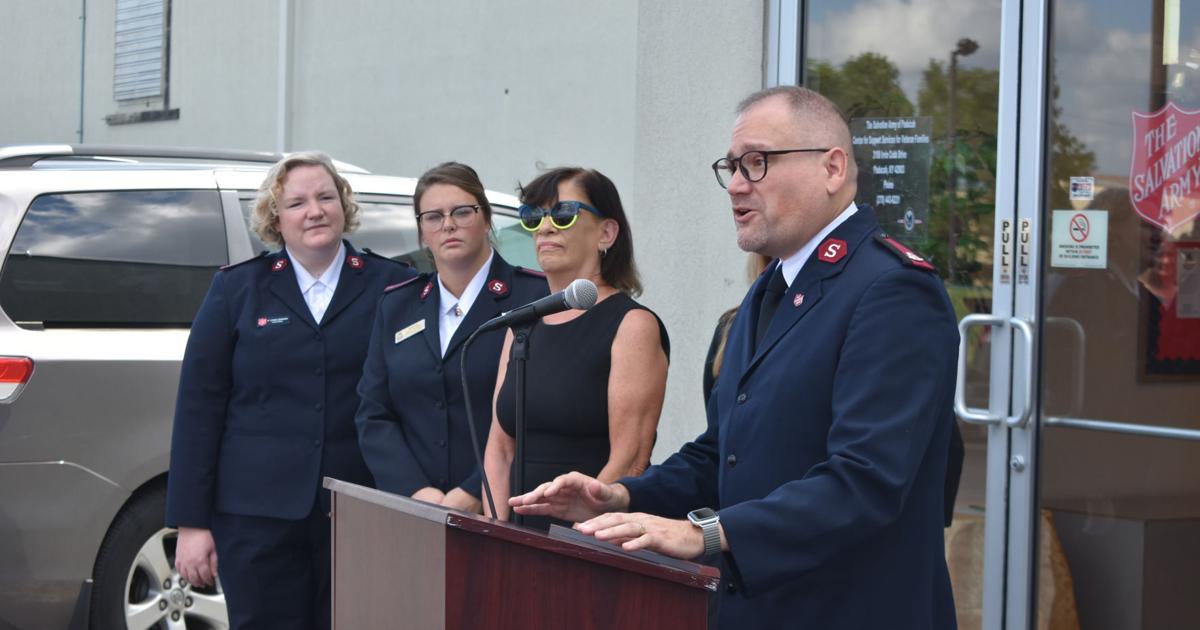 The Salvation Army launches a program to support veterans | New
The Paducah Salvation Army has launched its new Veterans Family Support Services (SSVF) program, with support available for all veterans in need.
"It's such a joy to be able to see this happen," Jennifer Valade, SSVF leader for the Salvation Army in Peoria, Illinois, said Tuesday during a brief ribbon-cutting ceremony.
"We prayed for this for months. We can do something for the people who served for us and provide support services to veterans. This means that more than 20,000 veterans in the region will be eligible for assistance from this program.
The SSVF program will be there to provide the necessary support to veterans in need.
"This is an opportunity for The Salvation Army to partner with Veterans Affairs," said Maj. Zach Bell, Paducah Salvation Army General Secretary.
"Through the SSVF, we are able to improve the lives of veterans and families of veterans who are homeless or on the verge of homelessness. We have programs for them based on their needs. All they have to do is come to the Salvation Army. We will have case managers able to travel with them and find them accommodation. If they need help with their health care, we have navigators who will help them too. Our goal is to make sure no veterinarian goes without what they need.
This program will be used to provide for the needs of disadvantaged veterans who need assistance, such as rapid relocation.
"Rapid rehousing is based on the housing first model where we house them within 30 days," Bell said. "We are finding them safe and affordable housing, and this rapid relocation will help keep their housing stable for the next few months until they are able to get back on their feet."
"It's very meaningful to us," Bell said. "Here are people you never want to take for granted. And they gave of themselves, their lives for us and our freedom, so it's very meaningful to be able to serve them as they did for us.
For more information or to receive assistance, the program is based at the Southside Salvation Army Thrift Store, located at 3100 Irvin Cobb Drive, or you can call the Salvation Army of Paducah at 270-442-2198.