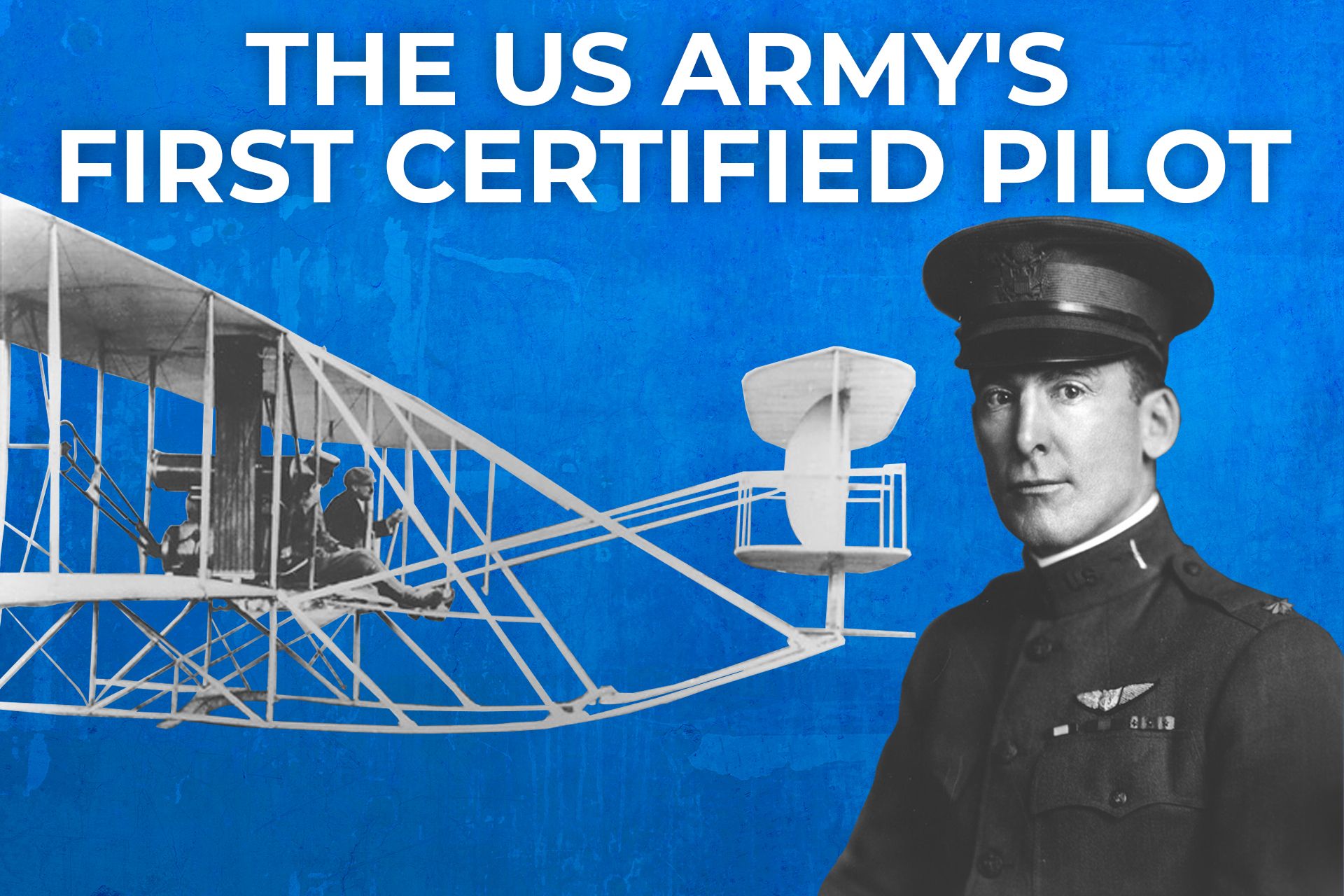 The United States Army's first certified pilot
An avid fighter, American aviation pioneer Frank P. Lahm became America's first-ever military pilot after meeting the Wright brothers in 1907. Born November 17, 1887 in Mansfield, Ohio, Adelaide Way Purdy and Frank Samuel Lahm. He was the grandson of Ohio Congressman Samuel Lahm. Frank's mother, died three years later during childbirth. His father had been in failing health for some time and, on the advice of doctors, decided to seek treatment in southern France and Italy, leaving young Frank and his sister in the care of relatives.
Shortly after his recovery, Frank's father climbed the Matterhorn and got a job as a European agent for the Remington Typewriter Company. To keep in touch with his children, the elder Frank kept up a constant correspondence, visited the United States, and had young Frank and his sister study in France for a year. Until his death in Paris in 1931, Frank senior made 50 crossings of the Atlantic to visit his children. Frank's sister, Katherine, lived in Canton, Ohio, with her aunt Frank junior lived with another aunt in Weldon, Ohio.
Frank went to a military academy to prepare for West Point
Before his father took him to France in 1893, Frank junior excelled in high school sports and was considered a good football and baseball player. Now a student near Paris, Frank Junior changed American football to rugby and became interested in gymnastics and mountaineering. In 1885, Frank junior returned to the United States to attend the Michigan Military Academy while preparing to go to West Point. He entered West Point in June 1887, finishing in the top fifth of his class.
Appointed second lieutenant in the 6th Cavalry, he spent two years in the Philippines before returning to the United States. He became a modern language teacher for three years, and during the summer months he went to live with his father in France, where he took up ballooning. Lahm's father was now an avid balloonist at the Aéro-Club de France, qualifying for his pilot's license in 1904. Over the next two years, Frank junior completed all the requirements for his balloon pilot's license before completing a 22-hour journey that took him across the English Channel and along the coast to Yorkshire.
Frank meets the Wright brothers in France
As he prepared to return to the United States and join the fledgling Army Aviation Division on August 1, 2007, Frank's father introduced his son to Wilbur and Orville Wright. After learning that the military had deliberately obstructed the Wright brothers' attempts to sell their aircraft, he wrote to his commanding officer urging him to give favorable consideration to their proposals.
In December, Lahm was sent to Fort Myer, Virginia, to build a hydrogen generation plant for observation balloons. The Wright brothers' proposal to build an aircraft for the military was eventually accepted, and in 1908 a Wright Flyer was sent to Fort Myer for testing. On the plane's second flight, Lahm accompanied Orville as a passenger, becoming the first military officer to fly in a powered aircraft. Under the tutelage of Wilbur Wright, Lahm earned his FAI No. 2 airplane certificate and took his first passenger on a flight.
Stay informed: Sign up for our daily and weekly summaries of aviation news.
First World War
When the United States entered World War I on April 6, 1917, Lahm, now a captain, became the commandant of the Army Balloon School at Fort Omaha, Nebraska. Promoted again to major and then temporary lieutenant colonel, Lahm was sent to England under confidential orders in September 2017. During his first days in England, Lahm visited factories and training centers before crossing the English Channel as an observer in a Bristol. Fighter. Lahm remained in France until the end of the war before returning to the United States, where he resumed the rank of captain.
On October 1, 1931, Lahm was promoted to full colonel and sent to Paris to act as military air attaché in France, Spain and Belgium. In 1933, Lahm became military attaché in France and remained in Paris until 1935. For his work during the early years of Army aviation, President Franklin D. Roosevelt awarded Lahm an honorary promotion to the rank of major general in September 1941.
Lahm retired from the military after 40 years of service
Lahm retired from the army two months later after 40 years of continuous service. After the surprise Japanese attack on Pearl Harbor on December 7, 1941, Lahm offered to return to service but was not accepted. Following a stroke, Lahm died at Good Samaritan Hospital in Sandusky, Ohio on July 7, 1963, and his cremated ashes were spread over Randolph Air Force Base in Texas.