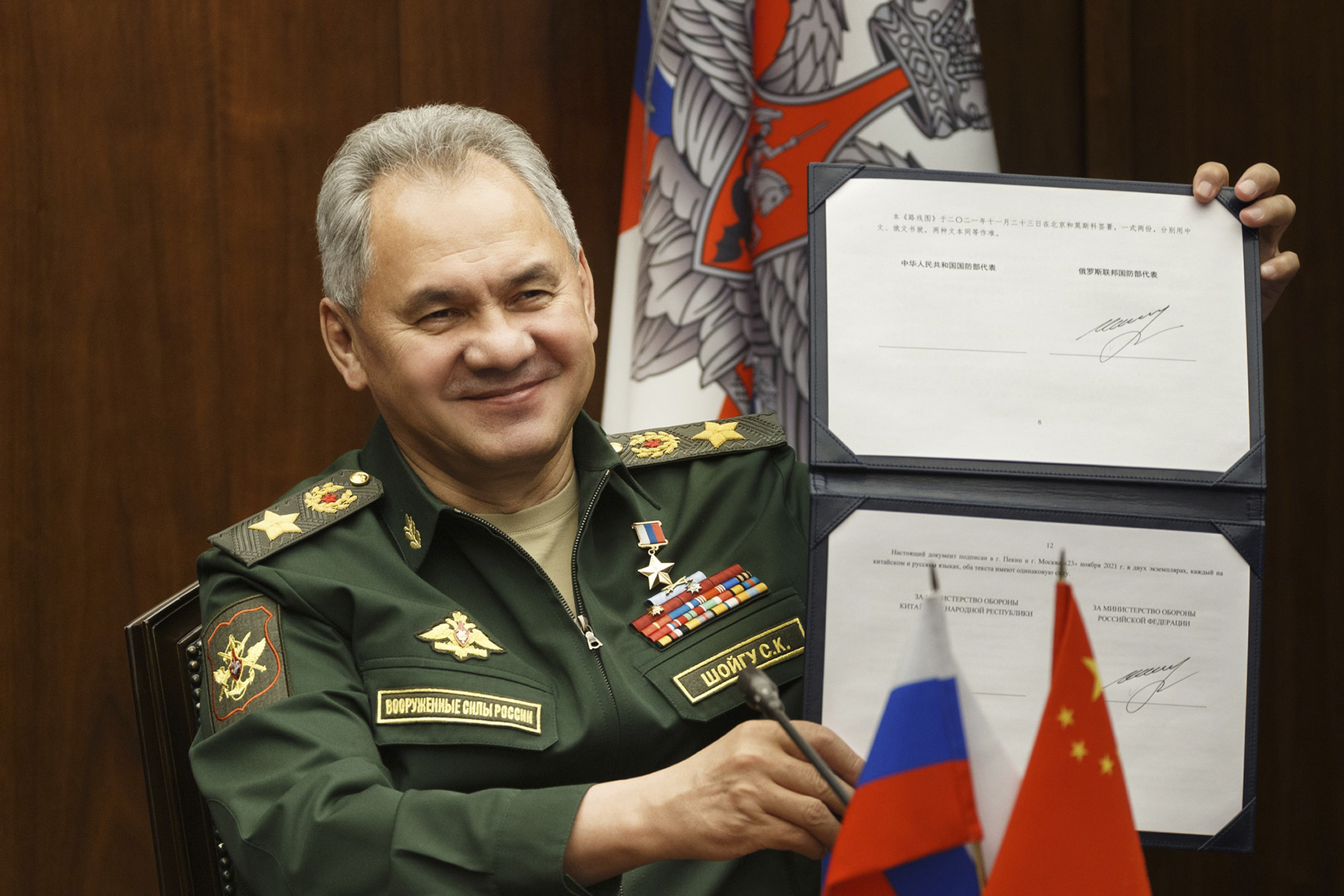 US bomber flights prompt Russia, China to announce military cooperation
Russia and China on Tuesday approved a roadmap to improve military relations between the two countries, the Associated Press reported.
Russian Defense Minister Sergei Shoigu and Chinese National Defense Minister Wei Fenghe met by video conference to discuss the partnership. The two countries "have expressed a common interest in stepping up strategic military exercises and joint patrols," according to the Russian Defense Ministry.
"China and Russia have been strategic partners for many years," Shoigu said. "Today, under conditions of increasing geopolitical turbulence and the potential for growing conflict in various parts of the world, the development of our interaction is particularly relevant."
The announcement comes as the number of US strategic bombers has increased along the borders of Russia and China. Shoigu said the bombers approached 20 kilometers or 12 miles from the Russian border over the past month. During this time, similar flights took place over the Sea of ​​Okhotsk.
"In such an environment," said Shoigu, "Russian-Chinese coordination becomes a stabilizing factor in world affairs."
The partnership has been sought by Russian President Vladimir Putin since 2014 after Moscow annexed the Crimean peninsula. Putin said in 2020 that a military alliance like this should not be ruled out and that China has helped Russia strengthen its military.
The roadmap signed by Shoigu and Wei lasts until at least 2025.
For more Associated Press reporting, see below.
"This month, during the US strategic force exercise Global Thunder, 10 strategic bombers practiced the scenario of using nuclear weapons against Russia virtually simultaneously from the west and east directions," Shoigu said.
Wei praised Russia for successfully countering what he described as US pressure and military threats.
Shoigu and Wei hailed a series of maneuvers involving Russian and Chinese warplanes and warships.
On Friday, two Russian Tu-95MS strategic bombers and two Chinese H-6K strategic bombers conducted a joint patrol over the Sea of ​​Japan and the East China Sea, prompting South Korea to dispatch fighter jets.
The bomber patrol followed joint naval maneuvers by Russian and Chinese warships and planes in the Sea of ​​Japan last month.
In August, Shoigu traveled to China to witness the Joint War Games, which marked the first time that Russian troops had participated in exercises on Chinese territory.
They were the latest in a series of war games in recent years, intended to highlight the increasingly close military ties between Moscow and Beijing.
Russian President Vladimir Putin and Chinese leader Xi Jinping developed strong personal ties to strengthen a "strategic partnership" between former communist rivals as they both faced tensions with the West.