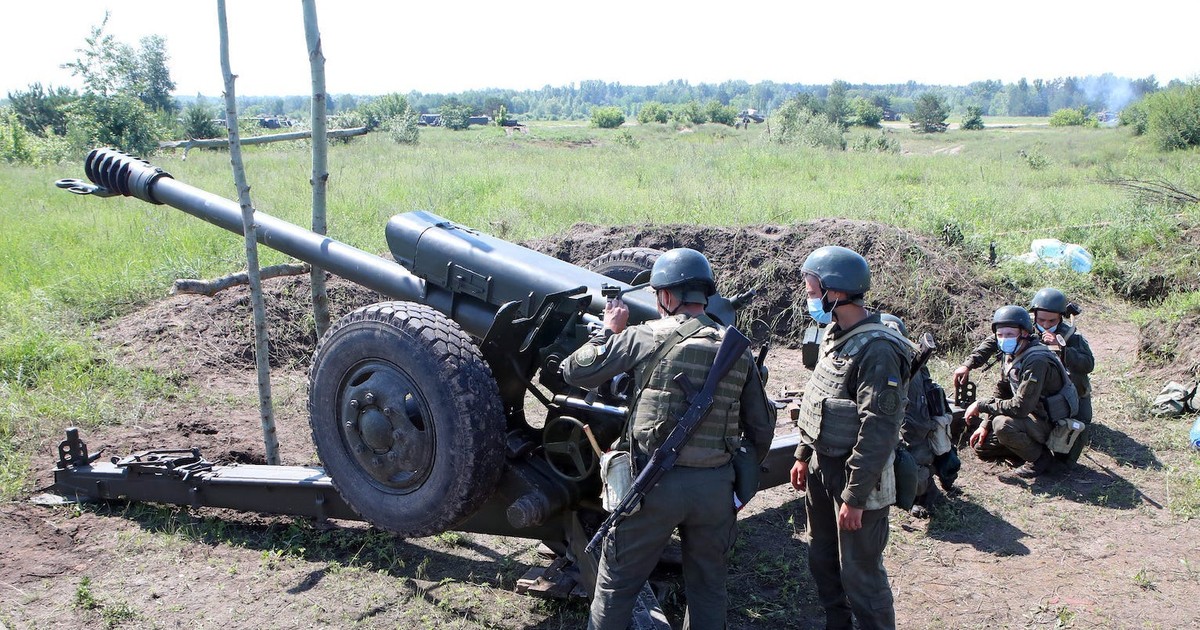 US military veterans who train Ukrainian frontline troops say NATO artillery and rocket launchers are essential for Ukraine to defeat Russia
A group of US military veterans currently training Ukrainian soldiers says Ukraine needs more NATO weapons to win its war against Russia.
Officers from the Mozart Group told Newsweek that modern long-range artillery would help Ukrainian forces repel the Russian offensive.
"It's a bit of a fight," Martin Wetterauer, a Navy veteran and director of operations for the Mozart Group, told Newsweek from the organization's outpost in Zaporizhzhia.
Wetterauer told the media that the Ukrainians were under heavy Russian artillery fire and said NATO artillery systems and aircraft would be essential to help eliminate Russian defense lines in the Donbass region. .
"They need artillery, they need cartridges," Steve K. told the outlet. "If we don't continue with this supply, they won't be able to hold them back."
Per Newsweek, Wetterauer added that the Ukrainians don't underestimate the Russians' abilities and expressed confidence in their chances of winning if given the right equipment.
"If we can increase their skills, over time we hope they will get better and more advanced weapon systems," Wetterauer said, according to the outlet. "With the fighting spirit they have, there is no doubt that they will turn this war around. It's just going to take a while."