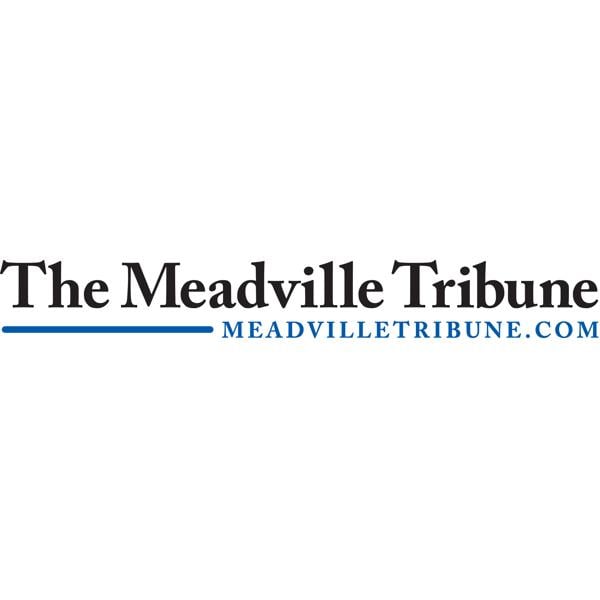 Veterans Corner: April is Month of the Military Child | Community
TITUSVILLE – Month of the Military Child and Military Rescue Month are observed in April.
Here are some important dates this month:
• April 9: National Day of Recognition for Former Prisoners of War
• April 14: Air Force Reserve Anniversary
• April 15: Good Friday
• April 17: Easter
• April 22: earth day
• April 23: Army Reserve Anniversary
• April 30: National Military Kid's Day
• • •
Kristina Keenan, Deputy Director of Veterans of Foreign Wars (VFW) National Legislation, testified before the Senate Veterans Affairs Committee on the comprehensive Toxic Exposure Bill, HR 3967, Honoring our PACT Act of 2021.
"The Honoring our PACT Act is THE complete solution for toxic exposures," Keenan said. "To the members of this committee, you have the opportunity to be leaders in this historic moment. All eyes of the veteran community are on you right now.
During the hearing, Veterans Affairs Secretary Denis McDonough pledged his support for the PACT Act. He commented on the technical aspects of the bill and said he shared the overall goal of bringing more veterans into the US Department of Veterans Affairs (VA).
The VFW participated in a press conference hosted by Senate Majority Leader Chuck Schumer regarding HR 3967, the Honoring our PACT Act.
The event brought together Senator Kirsten Gillibrand of New York, Representative Raul Ruiz of California, veterans' advocates Jon Stewart and John Feal, representatives of veterans' organizations, and family and friends of victims. from the burn pit.
Keenan said: "Toxic exposures have affected every generation of servicemen, in every conflict, in every era. Honoring our PACT would help veterans who have waited too long for their benefits. Let's work to provide VA with the resources it needs to implement the PACT Act and let's not delay.
• • •
VFW National Legislative Deputy Director Tammy Barlet testified before the House Veterans Affairs Subcommittee on Disability Assistance and Memorial Affairs on several pending bills.
She spoke about the importance for VA to improve the post-traumatic stress disorder (PTSD) claims process in line with recommendations from the Office of Inspector General (OIG), as well as addressing the automation of benefits , defining marriage, and expanding awareness of benefits for survivors of veterans and active duty members.
Barlet explained that the VFW has long echoed OIG concerns about the VA's overdevelopment of claims for PTSD, including those related to military sexual trauma.
• • •
Here is this week's update on prisoners of war and the missing:
• Navy Seaman 1st Class Wilbur F. Newton, 29, of San Leandro, Calif., was assigned to the battleship USS Oklahoma, which was docked at Ford Island, Pearl Harbor. He will be buried in Mound City, Missouri on May 28.
• Navy Fire Controlman 2nd Class George Gilbert, 20, was assigned to the battleship USS Oklahoma, which was docked at Ford Island, Pearl Harbor. He will be buried at the National Memorial Cemetery of the Pacific (Punchbowl) in Honolulu on June 6.
• Army Staff Sergeant. Gerald R. Helms, 29, of Chicago, was assigned to Company E, 325th Glider Infantry Regiment, 82nd Airborne Division. In 1944, he was reported missing in action near Katerbosch, the Netherlands, during Operation Market Garden. Helms will be buried in Elwood, Illinois at a date to be determined.
• Army circuit. William L. Groh, 22, of Tiffin, Ohio, was assigned to Company F, 12th Infantry Regiment, 4th Infantry Division. He was reportedly killed in action on November 20, 1944, when his unit was engaged in battle with German forces near Hürtgen, Germany. Groh will be buried in Phoenix at a date to be determined.
• Army circuit. Sanford K. Bowen, 26, was assigned to Company I, 157th Infantry Regiment, 45th Infantry Division. He is said to have been killed in action on January 20, 1945, when Company I and four other companies were engaged in battle against German forces. Burial services are pending.
• 1st Lieutenant Louis V. Girard of the Air Force, 20, is assigned to the 68th Bombardment Squadron, 44th Bombardment Group, 8th Air Force. On August 1, 1943, the B-24 Liberator aircraft Girard was flying crashed. After the war, his remains could not be identified. Burial services are pending.
Charlie Castelluccio, a resident of Titusville, is chaplain for the 28th District Veterans of Foreign Wars in Northwest Pennsylvania and is a member of the Titusville Veterans of Foreign Wars after 5958.