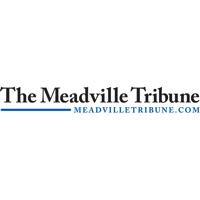 Veterans Corner: Former VFW National Commander Passes Away | News
[ad_1]
TITUSVILLE – With a heavy heart the Veterans of Foreign Wars (VFW) salutes the life and service of former VFW National Commander John F. Gwizdak.
Gwizdak died on December 26 at the age of 81.
He was elected the organization's national commander on August 25, 2000, at the 101st VFW National Convention in Milwaukee.
Born in Revloc, Pa., And raised in Carrolltown, Gwizdak enlisted in the United States Army in 1958. In 1968 he attended Officer Candidate School and was made a second lieutenant. He retired in 1978 with the rank of captain. His military career included three tours of Germany, including a tour of Berlin and Vietnam.
First a heavy mortar platoon leader, he ended up taking command of company E based in Long Binh. The unit operated from Camp Frenzell-Jones. He had the distinction of having served in all leadership positions, from squad leader to infantry company commander. He was inducted into the US Army Officer Candidate Hall of Fame.
Gwizdak's military awards and decorations include Legion of Merit, Meritorious Service Medal, four Bronze Star Medal awards (including one for bravery), Purple Heart, Vietnam Cross of Bravery with palm , Army Medal of Honor (three), Occupation Army Medal (Berlin), Vietnam Campaign and Service Medals, Good Conduct Medal (three), Reserve Armed Forces Medal, Medal National Defense Service Insignia, Combat Infantry Insignia, Parachutist Insignia and Drill Sergeant Insignia.
He joined the VFW in 1977 and established a record of distinguished service at the post, district and department levels. In 1988, he achieved the status of Commander of the All-American Department, VFW Department of Georgia. Recognized as a leader in veterans affairs, John received numerous appointments to national VFW positions and was elected to the VFW National Board of Directors in 1990, representing the departments of Georgia and Alabama.
In addition to other VFW positions, he served many years as a warrant officer / quartermaster of the Georgia VFW department – from December 1992 to October 1998 and again from March 2004 to June 2006. He held the position assistant manager of the department at the time of his death. He left an indelible mark on the VFW and was a friend to all. He will be sorely missed.
• • •
Caregivers of Veterans and their families are invited to participate in a Virtual Town Hall for Veterans from 2 p.m. to 3 p.m. on January 12.
Those in attendance can meet with John A. Gennaro, Executive Director of Erie VA Medical Center, as well as the management team to learn more about the programs, services and ongoing projects of the US Department of Veterans Affairs (VA).
In addition, the management team will be joined by Jennifer Vandemolen, Veterans Benefits Administration, manager of the Pittsburgh regional office.
Veterans will have the opportunity to participate in a question-and-answer session immediately following the updates.
You can join through the Microsoft team link https://bit.ly/3luaoMn or by phone (audio only) (872) 701-1085 (conference call ID: 940 095 774 #).
Charlie Castelluccio, a resident of Titusville, is the Chaplain of the 28th Foreign War Veterans District of Northwestern Pennsylvania and is a member of Titusville Foreign War Veterans Extension 5958.
[ad_2]