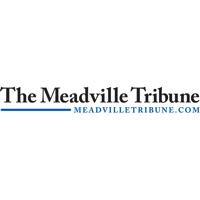 Veterans' Corner: Tax season is here | Local News
TITUSVILLE — The 117th Congress is now in its second session. While there have been some legislative victories for veterans in 2021, there's still a lot of work to be done.
Priority goals for Veterans of Foreign Wars (VFW) 2022 focus on budget; Disability Assistance and Memorial Affairs; Support for education, employment and transition; Health care; military quality of life; and National Security, Foreign Affairs and POW/MIA. The VFW will continue to work diligently to ensure members of Congress improve care and benefits for veterans, service members and their families.
• • •
The VFW participated in a panel discussion titled "The True Cost of Our Promise to Toxic Exposed Veterans" organized by the House Committee on Veterans Affairs. The discussion focused on HR 3967, the Honoring Our PACT Act of 2021, a comprehensive plan to provide veterans with health care and benefits related to toxic exposures.
VFW legislative director Pat Murray said the US Department of Veterans Affairs (VA) process for determining alleged conditions related to toxic exposures should include transparency, timelines and an independent review panel.
• • •
The House passed HR 4673, supported by VFW, the Ensuring Veterans' Smooth Transition (EVEST) Act. This bill would require the VA to automatically enroll eligible veterans into its health care system upon receipt of confirmation from the Department of Defense.
If passed, this proposal would ensure a seamless transition of health care, unless transitioning service members choose to opt out of the VA health care system. Now the VFW is asking the Senate to take up this important bill and pass this bill.
• • •
As we approach the third year of the COVID-19 pandemic and with cases of the omicron variant rapidly increasing, vaccine guidelines from the Centers for Disease Control and Prevention include receiving a vaccine booster.
The data showed that those who are fully vaccinated and given a booster shot are less likely to be contagious and require hospitalization.
Veterans, caregivers, and spouses can receive the COVID-19 vaccine and booster by checking with their local VA facility for immunization clinic hours.
• • •
It's the time of year to file your 2021 tax returns.
This is also when scammers try to get your information, saying they are from the IRS tax office.
Never give information over the phone.
Charlie Castelluccio, a resident of Titusville, is chaplain for the 28th District Veterans of Foreign Wars in Northwest Pennsylvania and is a member of the Titusville Veterans of Foreign Wars after 5958.