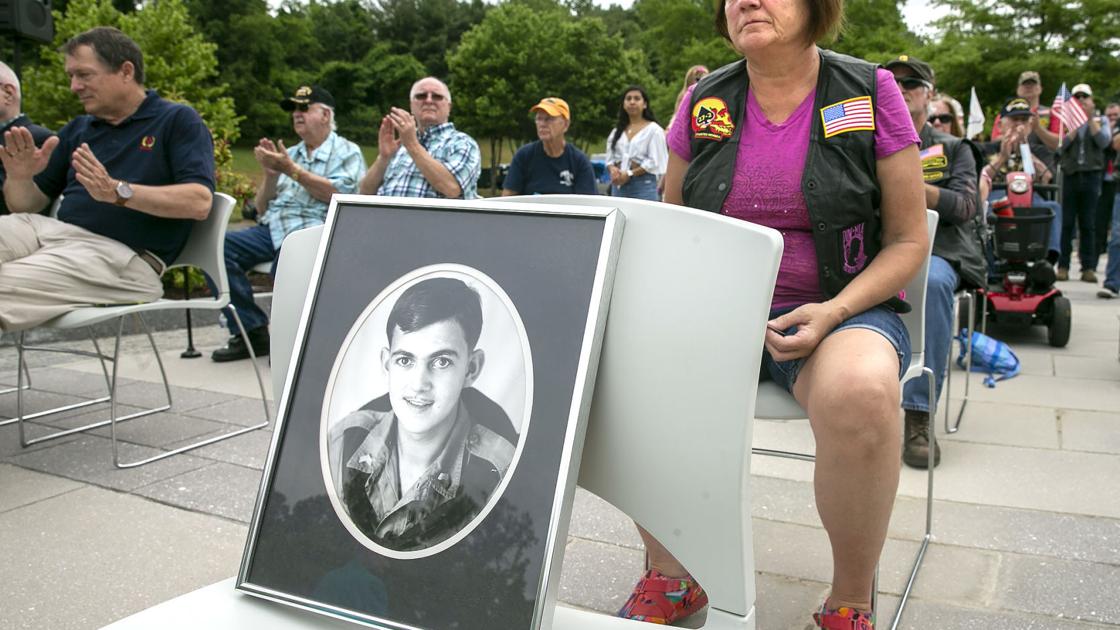 Vietnam veterans remembered at Stafford ceremony | Local News
"I think it's so appropriate," Christmas said. "Our young men and women and their families, since before 1775 in this county, have actually served and should be recognized.
Christmas was a member of the Federal Vietnam War Remembrance Advisory Committee, established by the Department of Defense. The commemoration was initiated by President Barack Obama in 2012 and encourages local jurisdictions across the country to hold ceremonies to honor Vietnam veterans.
"Stafford County is now a Vietnam War Memorial Partner," Christmas said.
Daniel Cortez, Marine Corps Vietnam War veteran and Purple Heart recipient, is chairman of the National Vet Court Alliance, as well as the President's Advisory Commission on Hispanic Prosperity. Cortez sang the national anthem at the ceremony on Friday.
"We've been Marines our entire lives and we all have a bond, but it's a sad day today," Cortez said. "We think of those who have served with us and we embrace our brothers and sisters."
Anthony Midgett of Stafford served as the United States Army Police Officer in Vietnam from 1965 to 1966. He was then stationed in Oakland, Calif., Helping the military return home to an audience not quite ready to accept. the US military or the war they were involved in. Midgett said soldiers returning to the United States in the late 1960s were eager to receive their discharge papers, blend in with society, and get past their military regulations haircuts.